When city life in Bajawa gets too much, rent a motorbike & get away from it all, stepping back in time to the old traditional villages of Bena & Wogo.
Motorbikes can be rented from hotels in Bajawa for 150,000 IDR.
For a complete guide on attractions, transport & accommodation, see our post Base Yourself on a Budget in Bajawa.
Overnight homestays are available at Wogo, possibly at Bena too.
Bena Village
From Bajawa, a scenic 19km drive through bamboo forests leads to Bena, a megalithic village at the foot of Mount Inerie.
Before entering the village, you'll need to check-in at a guard post, sign a guestbook & make a donation.
Then take the stone steps leading up to multiple levels, on which high thatch-roofed houses are built around giant stone formations – these are said to be signs of worship to the mountain, whose gods protect the village. Indeed, many ancient rites & customs are still practiced at Bena, around ancestral shrines & altars, also made of stone.
Bena is inhabited by a tiny clan, who live with tourism in their front yard.
The villagers go in & out of their homes, weaving on their porch steps or drying fruits & seeds out in the sun. This is their way of life & some locals are happy to interact with tourists, & may even invite you into their homes. Their Ikat handicrafts & produce are available for sale, proudly hanging on the walls of their homes, alongside ox skulls & pig bones.
Be sure to go up to the very top level – the views of the village are remarkable:
A good balance has been reached at Bajawa. It requests, not demands, a donation from visitors, unlike the mandatory & exorbitant 200,000 IDR charged at Wae Rebo. The tourism dollars have clearly been well-spent on maintaining the site & providing facilities (there are toilets), along with better living conditions for the community.
Sure, Bena can seem a little too perfect, a little too staged – but at the surface at least, it's a great example of how cultural tourism & traditional lifestyles can work in harmony.
Wogo Village
Wogo village has only been around since 1932, when the people from Old Wogo decided to leave their original village & resettle here, closer to town. That, or Old Wogo simply burned down.
New Wogo is built in the same manner as Old Wogo, with the traditional U-shape layout. Thatched wooden houses surround an open space sprinkled with small umbrella huts.
Like Bena, Wogo is another old Ngadanese village, where people still practice traditional animalist beliefs with touches of Christianity.
One distinct difference between the villages, however, is the presence of the many kids playing outside in Wogo. In Bena, there were no kids, however they could've been in school while we visited in the morning (we visited Wogo in the late afternoon, after school time).
Nevertheless, there isn't much space for kids to play in Bena, whereas in Wogo there's a large open area in the middle of the village.
Along with the presence of children comes an all-together more friendly & warmer atmosphere. At Wogo, the people were very welcoming, a little too eager to show you their homes, for a fee we suspected – after all, they too have cable subscription fees to pay:
After completing a lap around the village, sign the guestbook, leave a donation & take your final photos!
Overall, with dirt instead of stone, on the floor instead of raised, Wogo village had a much more family, lived-in community feel. In comparison, Bena was showcased almost like a display home-village!
*** The Final Word: A lovely day trip to 2 distinct villages ***
Do you prefer Bena or Wogo village?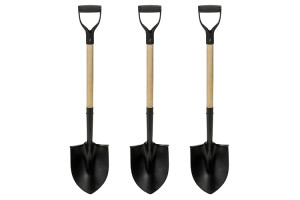 Accessible DIY travel to more distant locations via multiple connections or longer forms of public transport / rental hire
Visited in October 2015