Ubud is a world away from the party scene of Kuta – find out all the info & prices on the cheapest accommodation, food, massages & more for $10 a day!
Situated 200m above sea level, Ubud is nestled on the slopes of Bali's central mountains.
We here at DIY Travel HQ loved its cooler temperatures – lower than most of the island, contributing to the all-round feel-good spirit in the town.
Ubud's hotels, restaurants & cafes are decidedly upmarket but there are places to suit every budget. The infrastructure supports a trove of temple treasures, farming fortuity & architectural affluence.
Many attractions can be strict on admission, somewhat at whim – take a sarong in case it is required, although sometimes entry is only allowed to those in full Balinese attire:
And as the cultural hub of Bali, Ubud is the place to partake in all things arts, craft, dance, cooking, yoga, meditation, health & wellbeing.
With all the activities & amenities on offer, many visitors end up staying longer than they plan for.
Accommodation in Ubud
Many budget lodgings can be found on Jalan Arjuna, off Jalan Raya.
It's a competitive area & rooms w/ breakfast can be found for less than 100,000 IDR / $7.50.
For a spacious room, modern bathroom, rice field views & an actual hearty breakfast, we recommend Kabera Bungalows 2 for 130,000 IDR / $9.75.
Budget Food in Ubud
Also on Jalan Arjuna, we recommend eating at Arimas Warung for a good selection of tasty Indonesian & Western dishes at the cheapest prices in town – we ate here 5 times!
This pesto penne was our favorite for 25,000 IDR / $1.90:
Massages in Ubud
Beauty salon services are a little higher here than in Kuta, expect to pay at least 70,000 IDR / $5.20 for a 1hr Balinese massage.
Traditional Dance in Ubud
Every night, a traditional Balinese dance performance takes place within certain temple complexes such as the Royal Palace & Saraswati Temple. These shows invariably feature a combination of Barong, Legong & Kechak dances, sometimes with a fire-twirling act.
Masked characters, traditional costumes, elaborate headwear, repetitive music & slow, deliberate movements tell the story of a never-ending battle between good & evil. The show can be seen from the outside, without a ticket (which is 80,000 IDR / $6.00).
We stopped to check it out for a moment & found it quite boring, as we have also heard from many reviews. However, Bali is the centre of Balinese dance so if you've ever had the urge to enjoy a quasi-cultural touristic performance, this is the place to be.
Quirky Fact of Ubud
Everywhere in town – and throughout Bali – you will see black & white chequered cloth draped over trees & statues. In Balinese, this fabric is called "saput poleng" or two-coloured cloth.
The black & white symbolises good & evil, right & wrong, happiness & sorrow – the cloth being a constant reminder that one can easily be swayed between 2 opposites.
Getting In, Out & Around Ubud
Don't waste your time with local transport/bemos, as we did. To get in & out of Ubud, try to form a group of 4 to share a taxi, or travel with Perama buses.
The main attractions in the city center are all within walking distance, such as:
To visit the temples & rice terraces outside of Ubud, hire a motorbike for the day for 40,000 IDR / $3.00 (+10,000 IDR / $0.75 insurance with US$100 excess).
Otherwise, join one of the many group tours on offer.
Unlike in the rest of Indonesia, bemos in Ubud are infrequent & problematic.
When a foreigner approaches for a ride, local transport suddenly turns into a charter, even if there are other passengers, or you're willing to wait & even offer to pay double the local fare – drivers would rather leave you behind if it's not near the tourist price they have set between themselves. From bemos to taxis & buses, this "driver mafia" state is sadly common in much of the country.
So take our tips, avoid hassles & "Namaste"!
*** The Final Word: Ubud is a breeze – Eat Pray Love on the cheap or give yourself a treat *** 
What's your favourite thing about Ubud?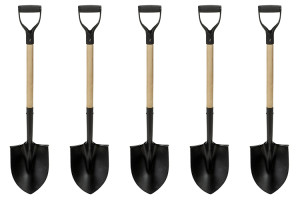 Super easy DIY travel around city centres
Visited in October 2015