Todos Santos Cuchumatan is a unique village tucked away in the Guatemala Highlands. It is known for hiking and the traditional clothing BOTH the men and women wear. Find out how to identify a Todosantero when you see one.
Understanding Todos Santos Cuchumatan
Todos Santos Cuchumatan, a land of Mayan-Mam, is the last place you would expect to find people speaking English. It is no longer a major tourist draw, but has the infrastructure ready for a resurgence. Many locals have family in Oakland, California. There are currently over 1,000 that have emigrated there, despite being a village of only 4,100 people.
The economy is driven by three industries. These include farming, tourism, and remittances. It is not uncommon for family members in the US to regularly send money so locals can purchase traditional clothes instead of weaving the fabric. This is the only place in Guatemala where we saw Suzuki SUV's being used as taxis in addition to tuk-tuks.
Surprisingly, Todos Santos Cuchumatan remains a low-key destination. Backpackers on a budget will rejoice at the affordable accommodation, food, and transportation.
Todos Santos Cuchumatan Traditional Clothing
Todos Santos Cuchumatan is one of the few places in Guatemala where both men and women wear traditional clothing. Men's outfits are called tipicos, and women wear huipiles. Tipicos consist of pinstriped shirts with woven collars and colorful accents on both sides, and red pants with white stripes. Some men also wear half-length black chaps over their pants, and wide-brimmed hats with ribbons.
The traditional clothing for women is more common in Guatemala, but the colors differ. It consists of a dark blue cortes (skirt), and woven purple huipile (blouse). Both men and women can be seen carrying a woven handbag.
Things to do in Todos Santos Cuchumatan
This is going to sound bad, but the main thing to do in Todos Santos Cuchumatan is people watch. This is especially entertaining during the drunken horse races for the Day of the Dead Festival in November each year. The hard part is taking pictures without them realizing. Be aware that a Japanese tourist was killed by a mob in the year 2000 for taking pictures of children. There was, and maybe still is, rumors that foreigners kidnap local children. To say the least, people in Todos Santos Cuchumatan don't like cameras in their faces, and to be felt like an animal in the zoo while they live their lives.
Main Plaza
Walking around town, you will see many men in traditional clothing. The best place may be at the main plaza where locals can be seen leaning on the railing at all hours of the day. You can also use this location to take pictures of people walking by without them knowing. Otherwise, kids shining shoes makes for a disheartening picture.
It is also possible to get Wi-Fi at an internet shop across the street from the main plaza. The owner charges Q1 for 10 minutes, but often forgets to change the password afterwards. We've enjoyed the service sitting on a bench in the main plaza one day after paying.
Church
A short distance from the main plaza is Todos Santos Cuchumatan's church. The white exterior is in stark contrast to the blue, and often gray sky. The interior is plane, similar to the exterior, but has colorful drapes hanging from the ceiling.
Market
There is a small market every day in Todos Santos Cuchumatan. However, the weekly market takes place on Saturday and on Wednesday to some extent. These days provide an excellent opportunity for people watching.
The market consists of normal items, but look how large they grow their carrots here!
Walking Around Todos Santos Cuchumatan
Part of the fun of visiting a small village is that you can't get lost. Wander at will. While we were doing so, we came across a lot of MEN sewing clothing, kids playing pinball machines, and people going about their lives.
There are shops near the main plaza selling traditional clothing if you can't resist becoming an honorarium Todosantero.
Tucumanchum
Tucumanchum is a small Mayan site located a short walk above Todos Santos Cuchumatan. There are a few mounds surrounding a make-shift temple with pine trees providing shade. The site is still used to make sacrificial animal offerings.
Chuj
The Chuj is a traditional sauna for the Mayan-Mam found in the Guatemalan Highlands. It is common for each house to have one, whether in their yard or part of their house. The structure is concrete and has a raised metal container that contains rocks inside. A fire heats up the rocks, and creates steam when water is sprinkled on top.
The Mayan-Mam perform this cleansing weekly, the night before the big market day. We were instructed to wear old clothes inside, and not a bathing suit like we imagined. The room is traditionally dark when you enter, but a red light can be installed for tourists upon request at some places. Depending on the size, you either have a platform to sit or lay down on.
Things to do Around Todos Santos Cuchumatan
There are three hikes to do around Todos Santos Cuchumatan. They include the day hikes to San Juan Atitan, La Torre, and 4-6 day hike to Nebaj.
Climbing La Torre
La Torre is a straightforward climb to Central America's highest non-volcanic peak. Despite being 3,837 meters above sea level, you start off around 3,400 meters in La Ventosa. This makes tackling the climb much easier, and doable in less than 4 hours. Consider combining this with your exploration of Todos Santos Cuchumatan.
Check out our post Hike La Torre for Free Without a Guide for more information on how you can climb to the summit yourself.
Hike to San Juan Atitan
We hiked La Torre first, and were undecided about also hiking to San Juan Atitan. Luckily, the owner of our hotel knocked on our door at 6 am and wanted to join. We couldn't say no at that point, and we were happy to have went.
The hike takes the full day between the 5-7 hour hike, and transportation back to Todos Santos Cuchumatan. Along the way you pass Tucumanchum, oversee the whole of Todos Santos Cuchumatan, dip into a remote valley, and witness the excellent traditional clothing of San Juan Atitan.
Check out our post Hike to San Juan Atitan for Free Without a Tour for our personal story as we make the trek with a Todosantero.
Todos Santos Cuchumatan Accomodation
Most people check into Hotel Casa Familiar when they arrive in Todos Santos Cuchumatan. Don't! At least visit Hotel Mam on the same side street as Hotelito Todos Santos first. The owner is extremely nice, and they have the best prices in town (Q35-40 per person). All the rooms are large, and have shared bathrooms with hot water. Take advantage of the chuj (traditional sauna) on the roof as well. He charges Q25 per person, and needs several hours notice to prepare the room.
Jose, the owner of Hotel Mam, also offers his services as a trekking guide and Spanish teacher. He joined us on a hike to San Juan Atitan, and led the way so we can vouch for his ability. Surprisingly, he is also one of the few people we could have a conversation with despite our limited Spanish. He spoke slowly and clearly.
Todos Santos Cuchumatan Food and Drinks
All the street food in Todos Santos Cuchumatan is centered on the main plaza. During the day, the small market above the taxi stand is your best bet. There are tacos (3 for Q10), fried chicken (Q5), and large plates of fries (Q3).
The best addition late in the day comes from a lady that sets up by the church at the T-intersection. She sells tostados, and hot tea with real chunks of fruit. Try not to wait until too late in the evening to find food as most places shut at 8 pm.
Those looking for a nightcap should stock up early as well. Todos Santos Cuchumatan is a semi-dry town, and beer can only be found in shops several hundred meters down the road to Huehuetenango. Hard liquor is not on offer.
A fully stocked bakery, Panaderia Jimenez, is across from the church, and up an awkward set of stairs. The cookies (Q1.5) are hearty, and sandwiches (Q6) are great items to take along for breakfast on a hike.
Todos Santos Cuchumatan Transportation
In order to reach Todos Santos Cuchumatan, you first need to reach Huehuetenango. At the bus terminal in Huehuetenango, find the 'chicken' bus for Todos Santos Cuchumatan (Q20, 2 hours). Purchase a ticket at the Transporte Flor de Maria office directly behind the bus, and mark your seats with pegs in the wooden board. Buses depart at 10:20 am, 11:20 am, 2 pm, 3:15 pm, and 4:15 pm.
We were coming from Nebaj, which involved catching two rides before the final connection in Huehuetenango. The first leg is a microbus from Nebaj to Sacapulas (Q15, 45 minutes), which can be found 1 block behind the church. The connection was easy as the driver's assistant let us out directly across from the departing microbus to Huehuetenango (Q20, 100 minutes).
Our destination after Todos Santos Cuchumatan was Quetzaltenango (Xela). Catch a microbus next to the taxi stand at 11 am to Huehuetenango (Q20, 2 hours). At the terminal, switch to a 'chicken' bus to Quetzaltenango (Q20, 2.5 hours).
***The Final Word – All backpackers should visit Todos Santos Cuchumatan. The locals are friendly and unique, hiking is safe and beautiful, and prices are affordable.***
What traditional clothing do you like best in the world?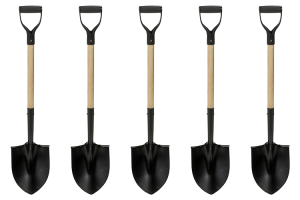 Super easy DIY travel around city centres
Visited in July 2016