Nusa Lembongan, Bali is the perfect getaway with something for everyone – find out the details on the best value diving, accommodation, ferry options & what to do on Indonesia's best island.
What to do in Nusa Lembongan, Bali
Although you can technically see everything in Nusa Lembongan, Bali in 48 hours, plan on spending at least three days covering all the attractions – with some downtime thrown in.
Popular land activities include:
Visiting the mangroves
Mushroom Bay
Nusa Lembongan seaweed farm
We here at DIY Travel HQ rate Nusa Lembongan & the Nusa Islands over the more popular Gili Islands – wanna know why? Check out the comparisons on our post Gili Islands vs Nusa Islands.
However, the chance to spot the elusive Mola Mola (Ocean Sunfish) while diving in Nusa Lembongan, Bali is what separates the island from similar Indonesian and Southeast Asian destinations.
Let's explore what do in Nusa Lembongan in 3 days:
* Don't forget to purchase travel insurance before any trip to Indonesia. We've been using World Nomads for over 10 years – it's the best-value provider we've found but there are important things to consider. Check out our post & find out which of our claims were successful or denied.
Day #1 on Nusa Lembongan, Bali:
Today starts by taking a 10:30 AM Nusa Lembongan ferry from Sanur, and arriving around noon. After selecting accommodation and grabbing lunch, it is time to start exploring  what to do on Nusa Lembongan Bali.
The best half day activity is to venture over to Mushroom Bay. Along the way, you can stop at Panorama Point for a scenic viewpoint.
Another side attraction is a cute, small cemetery with shade umbrellas and offerings for the deceased adjacent to the road.
Mushroom Bay itself is the nicest beach on the list of what to do in Nusa Lembongan.
It also offers the opportunity for snorkeling to sample the underwater world.
Before heading out to dinner, those interested in Nusa Lembongan diving should choose a dive shop to secure a spot and learn the schedule as launch times differ between companies.
Detailed information on companies and getting around can be found below – keep reading!
Day #2 on Nusa Lembongan, Bali:
Half your day will be dedicated to diving, and the other half should be spent touring the remainder of the what to do in Nusa Lembongan on motorbike.
The northeast of the island is comprised of mangroves.
Despite a road leading through them to the water, there isn't much to see besides a quick picture.
More interesting is the seaweed farm that is best visited at low tide.
Along the way, take a moment to stop at Lembongan Village underneath the massive banyan tree surrounded by temples and shrines.
This is where a good portion of the seaweed farmers live which gives Nusa Lembongan, Bali a healthy ratio of tourists to locals.
Seaweed farming is an important industry on Nusa Lembongan, Bali & the most unique on our list of what to do in Nusa Lembongan.
Don't miss the opportunity to visit the working seaweed farms on the south of the island at Laguna Bay –  check out our Nusa Lembongan seaweed farm photographs for more information.
Just past the seaweed farms is the suspension bridge linking Nusa Lembongan to Nusa Ceningan – unfortunately, the bridge collapsed in October 2016, killing 9 people.
Depending on time constraints, either take a leisurely stroll across or venture over with a motorbike to explore the scenic back roads on the less populated island.
Day #2 Nusa Penida Option:
Travelers looking for a remote island experience need not search further than Nusa Penida. Despite relatively easy access from Nusa Lembongan, the largest island in the chain is worlds apart.
Upon my first visit to the islands in 2012, English was not common among locals; hotels were few and far between; and hiring a motorbike was a challenge.
That being said, things may have changed with increased tourism the last few years.
Descriptions of attractions can be found at Wikipedia and includes beaches and/or stunning cliffs, temples, waterfalls, and a thrilling road trip around the island.
*** Note: Public Nusa Lembongan ferries depart to Nusa Penida near the suspension bridge around 6 AM (~50,000 IDR / $3.75), and return the next morning at 6 AM. Check with your hotel to see if you can leave your large luggage, and travel with just a daypack ***
Day #3 on Nusa Lembongan, Bali:
If you decided to visit Nusa Penida, then see Day 2 for your itinerary.
If not, please consider the following: divers can try two more dives trying to spot the Mola Mola at other Nusa Lembongan diving sites north of Nusa Penida, or even repeat Crystal Bay for better odds.
The remainder of the day can be spent relaxing, or checking off some of the previous day's items of what to do in Nusa Lembongan (if timing didn't allow).
Where is Nusa Lembongan, Bali?
Nusa Lembongan is the first of three islands that can be explored half-way between Bali and Lombok.
As you sail farther east, Nusa Ceningan and Nusa Penida become increasingly less touristy and more authentic.
For practical purposes, Nusa Ceningan can be considered part of Nusa Lembongan since both islands are linked by a suspension bridge:
Nusa Lembongan Ferry
Venturing to Nusa Lembongan, Bali is straightforward from Bali's hotspots.
Perama makes it easy and affordable for couples or solo travelers to hop on a bus from Kuta (35,000 IDR / $2.60) or Ubud (50,000 IDR / $3.75), and catch a connecting Nusa Lembongan ferry.
Groups of three or more can often negotiate their own transportation with private cars for a more convenient time, or reduced price.
Both the public (100,000 IDR / $7.50) and Perama (140,000 IDR / $1.05) slow boats depart Sanur at 10:30 AM, and have only a marginal comfort difference. Therefore, it is wise to in your transportation to Sanur and all the way to Nusa Lembongan, Bali.
DIY enthusiasts can purchase tickets for the public boat at the corner ticket window by Ananda Beach Hotel.
The Nusa Lembongan ferry time averages 90 minutes, which gives you plenty of time to mingle with the locals on the high seas – a memorable check on the list of what to do in Nusa Lembongan
*** Top Tip: Don't forget to take out enough money from the ATM adjacent to Ananda Beach Hotel prior to departure. There is only one ATM on Nusa Lembongan, and it is prone to not working ***
Return Nusa Lembongan ferry trips to Sanur depart at 8 AM, and tickets (100,000 IDR) can be purchased underneath a concrete pavilion. From Sanur it is possible to arrange onward transportation to the remainder of Bali.
It is possible to continue on to the Gili Islands from Nusa Lembongan directly via Super Scoot for 600,000 IDR / $45.00.
Public transportation takes the better part of two days, but costs less than a third – find out more on our post on how to get to the Gili Islands. It also allows you to explore new places, and save a nights accommodation costs.
Any destination on the list of what to do in Nusa Lembongan is easily traversed on foot in less than an hour. To reduce travel time, motorbikes can be rented near the ferry terminal and bicycles from places of accommodation.
Nusa Lembongan, Bali: Accommodation
Upon arrival on Nusa Lembongan, Bali head two main streets in and turn left on Jalan Jungutbatu. This street is where you will find cheaper accommodation and the majority of restaurants.
Hotel prices start at 140,000 IDR / $10.50 on the island, and we opted to stay at Wahyu Homestay 2 for 175,000 IDR / $13.00. The spacious fan ensuite excluded breakfast, but included Wi-Fi and a pool. Juice could also be purchased for 10,000 IDR.
Those looking for a vacation from backpacking can find low-end beachfront resorts further down Jungutbatu on the left.
We recommend Booking.com for the best rates & selection of accommodation on Nusa Lembongan. Make a booking with our link & receive $20 back on your card after your stay.
Nusa Lembongan, Bali: Food
Notable restaurants on the island include Warung Nitya, Lemongrass Bar and Restaurant, and Jungat Batu Theater Restaurant.
Warung Nitya was our go to place for value as it had a great combination of ambiance, price, and taste.
Lemongrass is more expensive, but had a pleasant lounge vibe to casually have dinner or a few drinks.
Jungat Batu is a unique concept for Bali where the restaurant pairs dinner with a movie in an enclosed compound. The movie selection while we were there was poor so we cannot comment on the food or screen.
Nusa Lembongan Diving
Nusa Lembongan diving is world-class & where some of the largest underwater creatures can be spotted.
Manta Rays are common at Manta Point, while Mola Molas are frequent at Crystal Bay during the months of August to October.
Rarely, they can also be spotted at dive sites along the north coast of Nusa Penida.
Mola Mola (Ocean Sunfish) are the largest pelagic (bony fish) in the world. Their small pectoral fins with large dorsal and anal fins, flat body, and surprised expression gives them a humorous appearance.
They typically dwell deep in the oceans, but occasionally get caught in an up current and take the opportunity to sunbath before returning to the abyss.
Manta Rays are gentle giants, and lack a stinger that other rays have. Their diet primarily consists of zooplankton so there is little danger from them. They are amazing to watch "fly" underwater as they flap their giant wings.
Most Nusa Lembongan diving companies will pair Crystal Bay and Manta Point together. Times will vary depending on the tides as they can be strong at Crystal Bay. Even if you do not spot either wonder of the sea, the dive sites are still beautiful to explore with Crystal Bay taking top honors.
The other trip during the day dive companies make is to the north coast of Nusa Penida. This usually includes some combination of SD, Pura Ped, Sental, and Toyapakeh. The first three sites are comparable, have good visibility, and offer a chance to see the Ocean Sunfish as well.
If you didn't already learn to dive on Gili Air, Nusa Lembongan is the better spot to obtain a PADI or SISI Open Water certification.
Nusa Lembongan diving companies worth checking out are as follows:
Lembongan Dive Adventures – This dive company is run by locals, offers fair prices (850,000 IDR / $62.40 Two Dives), but spots fill up fast. Make sure to request a native divemaster!
Dive Concepts – This dive shop is French owned and has the cheapest rates on the island (400,000 IDR / $29.35 dive), but charge a gas surcharge for trips to Manta Point (150,000 IDR / $11.00). Customer service could be improved though.
Big Fish Diving – After comparing dive shops all day, this is the company that got our business (1,000,000 IDR / $73.40 Two Dives). We would have preferred to dive with Lembongan Dive Adventures, but they were fully booked already. The shop is foreign owned and has good quality staff. Divemasters were also foreign, and my personal preference is to have locals that know every crevice show you around. Safety is top notch with them, but be prepared to assemble and carry your own equipment.
That's it from us! Interested in starting your own travel blog? See How You Can Set Up a WordPress Blog in 15 Minutes at Bluehost.com
*** The Final Word: With world-class diving & a number of cool things to do in Nusa Lembongan, Bali it's the best island in Indonesia! *** 
Do you agree? Or what's your favourite Indonesian island?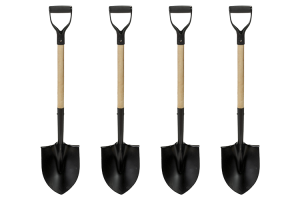 Easy DIY travel outside city centres using public transport
* This post contains affiliate links, which means that we receive a small commission if you click on a link & purchase something that we have recommended – at no extra cost to you. This helps us to keep our site running so we can continue to provide free content. Thank you for your support!
Visited in October 2015