Attend a Gospel church service in Harlem on Sunday morning before being inspired at the Studio Museum in Harlem. Finish the day with a sunset walk across Brooklyn Bridge!

Want to know what to do on a Sunday in New York City?
Check out our budget itinerary below, including a list of all the Free or Pay What You Wish museums!
Gospel Church Service in Harlem
Take the subway to 135th Street (lines 2 & 3) and you have the choice of 2 churches to attend a Sunday service.
It can be a very powerful experience with gospel music & impassioned sermons.
The service usually lasts around 2.5 hours & there are collections for donations, like in all churches. Dress appropriately.
Abyssinian Church is the most popular church but it has mixed reviews.
The 11:30 am service is open to tourists – it's attended by many tour groups so be prepared to arrive early & line-up (seating is based on a first come, first serve basis).
Abyssinian Church also has a strict dress code & no bags or photos are allowed. Consult their website for more information.
Mother African Methodist Episcopal Zion Church
Mother African Methodist Episcopal Zion Church is the oldest African-American church in New York City.
It offers a more informal, but equally commanding, 11:00 am Sunday service with gospel singing, worship & preaching.
Entrance Fee: Free (collections for donations)
Studio Museum in Harlem *
The Studio Museum in Harlem is a contemporary art museum dedicated to the work of African-American artists. Through paintings, sculptures, photographs,
Entrance Fee: Free on Sundays, Pay As You Wish on other days (suggested donation $7).
Opening Hours: Thursday & Friday, 12 noon to 9:00 pm. Saturday & Sunday, 12 noon to 6:00 pm.
* Free attraction!
Brooklyn Bridge *
From Harlem, take the subway to the start of the Brooklyn Bridge (lines 4, 5, 6  to Brooklyn Bridge/City Hall or lines J or Z to Chambers St.).
Walking across the Brooklyn Bridge is one of the quintessential New York City experiences.
It's beautiful at any time of the day but especially at sunset.
This way, you can enjoy views of Manhattan, Brooklyn & the Statue of Liberty while there's still light & then watch as all the lights go up, when the sun goes down.
* Free attraction!
Sunday in New York Wrap-Up
*** Tip of the Day: Enjoy some soul food for lunch in the heart of Harlem, after the Sunday church service *** 
This itinerary is based around the Studio Museum in Harlem, which is free on Sundays, and attending a Sunday gospel church service.
Are you interested in seeing a Broadway production or want to know what else there is to do in New York? Check out our post How to Score Cheap Tickets on Broadway Rush.
This Sunday itinerary is Day 7 of our ultimate guide, 7 Days in New York: Top Budget Itinerary – find out how to visit all the major attractions & museums in the Big Apple in 1 week for less than $50!
To go back to the start, keep reading to find out what you can do on Day 1 – Monday in New York City: Top Budget Itinerary!
Free / Pay What You Wish on Sunday
Plan your own Sunday in New York City around these museums:
For a complete list of museums & attractions with Free or Pay What You Wish admissions, see our post Every Free Museum New York!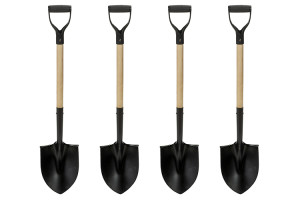 Easy DIY travel outside city centres using public transport