No one has visited Rio Dulce Town, and stayed longer than absolutely needed. Come see Castillo de San Felipe, Finca El Paraiso, and El Golfete by boat before moving on. Find out how to make this transit town bearable.
Rio Dulce Town Layout
Rio Dulce Town is horribly planned. It is the base for yachts that are trying to avoid hurricanes, boats to Livingston, and has a handful of tourist attractions nearby. However, all the traffic crosses over the one bridge over the lake to be funneled through one road Rio Dulce Town. To make matters worse, both independent bus companies have their headquarters at the base of the bridge, and stop there to load and unload passengers. At least the microbus terminal next door is located off the street.
All the restaurants and market vendors set up along this stretch too, hoping to entice the passing traffic to stop. It is not fun to walk around town with businesses taking over the streets, no sidewalks, and 18-wheelers passing each other on the narrow road. You have to be on your guard at all times.
Things to Do Around Rio Dulce Town
The reason tourists visit Rio Dulce Town is to visit Castillo de San Felipe, Finca El Paraiso, and a boat tour of El Golfete on the way to or from Livingston.
Castillo de San Felipe
You can take a microbus to Castillo de San Felipe, but we recommend seeing  from it from the Livingston boat tour instead. The fort is small, and the entrance fee of Q25 doesn't seem justified.
Finca El Paraiso
Finca El Paraiso (Q10) is a treat for backpackers that want a hot shower, but don't want to splurge for a hotel with one. A natural hot spring creates a stream that flows over a cliff to form a waterfall. At the base of the waterfall is a cold stream so you get the best of both worlds. There is also spa quality mud near the hot spring, for a DIY skin treatment.
El Golfete Boat Tour to Livingston
The residents of Rio Dulce Town have combined transportation to or from Livingston into a 'complimentary' tour (Q125 or Q200 return). You swing by Castillo de San Felipe, witness nesting cormorants and pelicans, float past a garden of water lilies, and stop at a hot spring on the banks of the lake before zipping through a gorge on the way to Livingston.
Where to Stay in Rio Dulce Town
The best value we found in Rio Dulce Town was Hotel Sol Naciente. A double room with ensuite cost Q100. Bring your own lock for added security.
Another option is to stay on the water just outside Rio Dulce Town. Dorms may be cheaper initially, but you are then limited to the restaurant on-site, or paying for a boat ride each visit to town. Hotel Backpackers seemed to be the cheapest.
What to Eat and Drink in Rio Dulce Town
We hope you are a fan of fried chicken since half the highway is filled with these shops. There are better restaurants around, but few cater for budget travelers. Your best bet for breakfast, snacks, and drinks is the supermarket Dispensa Familiar. Try one of the fried chicken establishments for lunch, and a street comedor for dinner. Expect to pay Q20 for a small steak with rice, salad, pasta, and tortillas. Alternatively, they also sell oversized beef filled quesadillas for Q25.
Plan on grabbing a drink at Hotel Yair for Wi-Fi. A glass of tamarind juice costs Q3.
How to Get To and From Rio Dulce Town
Fuente Del Norte runs buses to and from Santa Elena for Q65. You can also catch buses to Guatemala, and get off at the Quirigua Ruins intersection (Q25), or El Rancho (Q50) for Coban (Q30). Walk along the road connecting CA-9 with CA-14 for the connecting microbus.
Microbuses for Castillo de San Felipe (Q10) and Finca El Paraiso (Q15) depart from the road with Hotel Yair on it.
Boats for Livingston (Q125 or Q200 return) depart from the southwest side under the bridge.
***The Final Word – Make the best of Rio Dulce Town by minimizing your time there.***
Can you think of a worse design for a transportation town?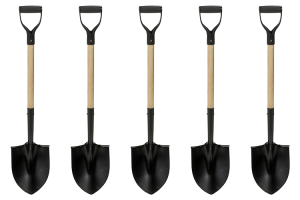 Super easy DIY travel around city centres
Visited in July 2016