Quetzaltenango is your authentic Guatemalan city that you actually want to visit. Find out what's on offer inside, and why you may stick around longer than expected.
Why Quetzaltenango among Guatemalan Cities?
Guatemala has a range of cities, but each presents a strong downside to your visit. Guatemala City is large, noisy, dirty, and DANGEROUS. Nearby, Antigua is overly touristy. A lot of other cities spread around the country have no attractions, or no infrastructure for tourists.
Quetzaltenango (Xela) satisfies all these concerns. Due to its medium size, it has the right combination of authentic Guatemalan lifestyle mixed with tourist infrastructure. You can also walk the streets in relative safety!
Markets span the entire city making food and other items cheap. Transportation to nearby destinations is straightforward. There is enough things to do to warrant accommodation for tourists, but you can still avoid foreigners altogether if you wish.
Quetzaltenango (Xela) City Tour
Quetzaltenango, also known as Xela, is a small place to explore that will occupy half a day at most. Consider exploring the city in combination with a day trip.
Parque Centro America and Around
Most of the attractions in Quetzaltenango (Xela) are located along the perimeter of Parque Centro America, where you will find the city's most striking architecture.
Parque Centro America
The park itself occupies two city blocks, and is lined with Roman columns on both ends. The interior is filled with benches, shrubs, statues, and a rotunda.
Museo de Historia Natural
On the south side of Parque Centro America is Museo de Historia Natural. Both the building and interior exhibits are rather plain. Only go inside if you are really fascinated by Mayan culture, indigenous weavings, or the Central American political uprising.
Iglesia del Espiritu Santo
Iglesia del Espiritu Santo stands out on the southeast side of Parque Centro America. The façade was recently rebuilt, but the new cathedral located directly behind is the current place of worship.
Municipalidad
Located one block north of Iglesia del Espiritu Santo is Municipalidad.
This government building has a splendid exterior, and pleasant grounds that you can wander inside. Expect to see many lines outside offices formed by typical government bureaucracy.
Pasaje Enriquez
Pasaje Enriquez gives the impression of a grand arcade, but don't let appearances fool you. Instead of boutique shops, there are tourist related offices and a few drink establishments.
Teatro Municipal
You will discover Teatro Municipal a few blocks northwest of Parque Centro America. The front and side facades could not be any different.
Mercado La Democracia and Around
Mercado La Democracia is the main hub for discounted food and goods. Nearby is Parque Benito Juarez and a few churches.
Mercado La Democracia
You name it; they sell it. Although technically an inside market, the whole section of Quetzaltenango (Xela) has been taken over by the market. Each street seems to specialize in different items. For example, the east side of 16 Avenida is full of fruit while the west side sell predominantly vegetables.
Parque Benito Juarez
This small park engulfed in the frenzy of Mercado La Democracia offers a small respite from the hustle. Grab some street food and relax on a park bench. The two attractions are a face infused Mayan calendar, and a gazebo at the center. Many city buses also originate here.
San Nicolas Church
On the east side of Parque Benito Juarez is the gothic San Nicolas Church.
The interior is even more striking as the darkness adds a feeling of doom-and-gloom. What really caught our attention was the globe at the altar with Jesus. It reminded us of Cristo Rey in East Timor.
Parque El Calvario and Around
On the west half of Quetzaltenango (Xela) is Parque El Calvario. The park is little more than a basketball court, but the adjacent church and cemetery are personal favorites. Street food is also on offer at all hours of the day.
Iglesia El Calvario
Iglesia El Calvario is a small yellow church that is frequented by school kids before and after classes. You can also catch a bus to Volcan Santa Maria here.
El Calvario Cemetery
Of more interest surrounding the park is the Calvario Cemetery. The narrow alleys are so colorful and vibrant. In a strange way it makes death less scary.
Despite occupying a large section of the Quetzaltenango (Xela), the graves are stacked very tightly. They literally form the perimeter walls. It is a sight to behold.
Mercado La Terminal and Around
Mercado La Terminal is a nightmare that you will have to visit at least once during your stay in Quetzaltenango (Xela). Besides the market, you can also find Templo de Minerva and Minerva Bus Terminal.
Templo de Minerva
Sticking out like a sore thumb, Templo de Minerva is another Roman inspired structure. It was built to motivate Guatemalans to attain further education, but is currently fenced off. I'm not sure what signal the government is trying to send with the mixed message.
Mercado La Terminal
This market is jam-packed! There is virtually no movement as people haphazardly stop and start, while others head in the opposite direction doing the same thing. The best advice for navigating this stretch is to follow a truck or someone with a cart that has already cleared the way verbally.
You are probably wondering why you would bother to visit if you can get the same items at Mercado La Democracia. Well, this is the path you must take to get to Minerva Terminal.
Terminal Minerva
The bus terminal is just as crazy as the market. Food vendors line the side, while line after line of 'chicken' buses form half a dozen lines. Buses progress as the front ones fill-up and depart. Most driver assistants will push the bus forward instead of starting the engine.
Quetzaltenango (Xela) Day Trips
Quetzaltenango (Xela) Weekly Market Day Trips
Quetzaltenango (Xela) is the center of the highlands in Guatemala. As such, there are a number of excellent weekly markets in villages nearby. These include San Francisco de Alto, Momostenango, Zunil, and San Andres Xecul in order of priority.
San Francisco de Alto Friday Market
The region's best is San Francisco de Alto on Friday, which features a large animal market.
Momostenango Sunday Market
Momostenango hosts their weekly market on Sunday, and can be combined with a visit to Los Riscos.
Zunil Daily Market
Zunil no longer has a large weekly market, but you can find San Simon (Maximon), and soak in the spas at Fuentes Georginas.
San Andres Xecul Church
Unless you are desperate for an excursion from Quetzaltenango (Xela), we don't recommend San Andres Xecul. The town is famous for their church's childish façade.
Quetzaltenango (Xela) Hiking Day Trips
The Guatemalan Highlands are home to a plethora of volcanoes nearby. Some you can climb as a day trip, others require overnights, and a few that could be done either way. The day hikes from Quetzaltenango (Xela) include Volcan Santa Maria and Laguna Chicabal.
Volcan Santa Maria
If you start very early you can climb Volcan Santa Maria, and still have a nice view before the clouds roll-in around 9:30 am. If you like to sleep in, or are a slow hiker, then consider sleeping on top for excellent views. The goal is to catch Volcan Santiaguito erupting while still clear.
Laguna Chicabal
Laguna Chicabal is an easy climb for a volcano, and can definitely be done as a day trip. The highlight is enjoying the tranquil crater lake, and possibly witnessing Mayan faithful.
Quetzaltenango (Xela) Multi-day Trekking
There are three multi-day treks you can do from Quetzaltenango. If you are keen on hiking, then look into two day Volcan Tajumulco, three day Quetzaltenango (Xela) to Lago de Atitlan, and five day Nebaj to Todos Santos Cuchumatan.
Quetzaltenango (Xela) Volunteering
If you have a month to spare and love hiking, then consider volunteering with Quetzaltrekkers. The proceeds from this organization go towards a school for kids from low-income families. The hikes are almost exclusively led by foreigners. It is the only way to make the school sustainable.
If you would like to volunteer to be a guide, then here are a few things we learned from someone just starting. Compared to other volunteer opportunities where you pay a large amount to donate time, Quetzaltrekkers makes it affordable. Accommodation in a less than desirable house is Q300 per month, and you provide your own food. Meals are provided if guiding multi-day hikes.
As you can imagine, there is little time to get acquainted with hikes if you are there for only a month. Typically you tag along at least once for the main hike you will be leading. However, you may be asked to guide other trails without any experience. This is a great way to give back to the world for cheap, and enjoy some of the hikes you would have done regardless.
Quetzaltenango (Xela) Spanish Courses
If you are looking for a more authentic Guatemalan City to learn Spanish, then Quetzaltenango (Xela) may be your best choice. It is affordable, there are creature comforts, and a lot of schools to choose from. In your down time, take advantage of the local markets and hikes to practice your Spanish.
Quetzaltenango (Xela) Food
Street food can be found around Mercado La Democracia, Parque El Calvario, and south of Parque Centro America. Options include tacos (3 for Q10), hotdogs (Q5 with drink), pupusas (Q5 and up), fried chicken with fries (Q10), and ceviche (Q15 and up).
Our favorite restaurant for 'menu del dia' is located on 8a Calle near Parque El Calvario. There are a few nearby, but this is identifiable by their sign outside indicating almuerzo. A drink comes with a plate of meat, rice, and salad for Q15.
Farther from the park, but on the same street, we tried the traditional Guatemalan food restaurant. In our opinion the restaurant had a nice ambiance, but the portions (Q25) were small for the price. Another option for local dishes is the comedor a few buildings down selling pepian for Q15.
Regardless where you find traditional dishes, you should try pepian and jocon. There are very few identifiable dishes in Guatemala, but these are two. Pepian is your typical set meal, but with a spicy sesame seed sauce. The jocon we tried was similar, but with a vegetable and herb puree as sauce.
Quetzaltenango (Xela) Accomodation
There is a wide range of accommodation options in Quetzaltenango (Xela). The cheapest we found was Casa Argentina, and at the same location as Quetzaltrekkers. Dorms are Q30, and rooms are Q40 per person. Most of the rooms have shared baths, but they are plentiful. Long term stays can be negotiated.
When picking a room, test the Wi-Fi first to make sure you can access it in your room. There is also a kitchen in the rear you can use, but kitchenware is in short supply.
Another debatable aspect to Casa Argentina is their security. Barbwire lines the outside, and the door is always locked. For this reason, the place is generally safe. However, this also means you have to knock for a LONG time to get in at night, and if leaving early in the morning. Overall, Casa Argentina is rough around the edges, but acceptable for most backpackers.
Quetzaltenango (Xela) Transportation
Terminal Minerva
Most long distance destinations from Quetzaltenango (Xela) departs from Minerva Bus Terminal. When trying to find your 'chicken' bus, make sure you have the correct lane and walk from front to back as they depart in this order. Momostenango, San Andres Xecul, and Chichicastenango all depart from the second lane from the left.
Other Terminals
The Rotunda on the east side of Quetzaltenango (Xela) is handy for 'chicken' buses to San Francisco de Alto and Zunil. Meanwhile, microbuses depart from 15a Avenida and 6a Calle for Laguna Chicabal. Buses to Volcan Santa Maria pass Iglesia El Calvario.
***The Final Word – When traveling for a long time, sometimes you need to base yourself somewhere to recharge your batteries. Quetzaltenango (Xela) is that place.***
What are you looking forward to most in Quetzaltenango (Xela)?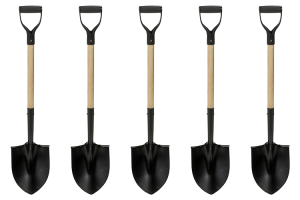 Super easy DIY travel around city centres
Visited in August 2016