Take full advantage of the 28 day visa & travel overland in Myanmar – from South to North, our Myanmar Destination Guide will take you to the top 12 destinations in the Land of the Golden Pagoda!
#1. Kawthaung
Start in the bustling port town of Kawthaung, on the border with Thailand. It's a culturally diverse town with Indian, Muslim and Chinese influences amongst the majority Bamar and Thai population.
There are a couple of stunning lookout points & Buddhist monuments to visit.  With its ramshackle mix of architecture & housing, Kawthaung is a easy place to spend a day or two – what a great introduction to Myanmar!
For more information, see our posts Kawthaung Border Crossing to Myanmar by Boat and Kawthaung: on the Frontier of Myanmar.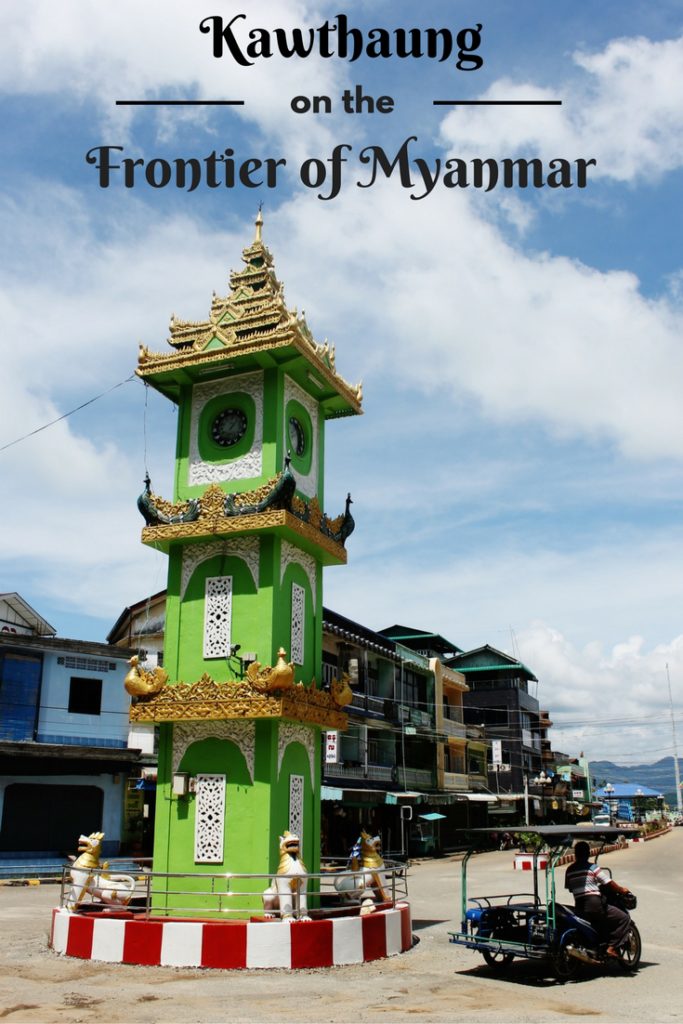 #2. Dawei & Maungmagan Beach
Fly to Dawei & soak up the pleasant atmosphere of this sleepy, tropical town. Check out the glimmering stupas and green & gold rooftops of the Theinwa Kyaung monastery and the charm of the surrounding villages. With its rusty tractors and dusty streets Dawei also possesses something of a Wild West feel.
Don't miss out on a day trip to Maungmagan where you can walk along the black beach, play with kids at a fishing village & soak in some thermal hot springs!
For more information, see our posts Dawei: Golden Cowboy Town of the Tropics and Maungmagan Beach & Village: Dawei Day Trip.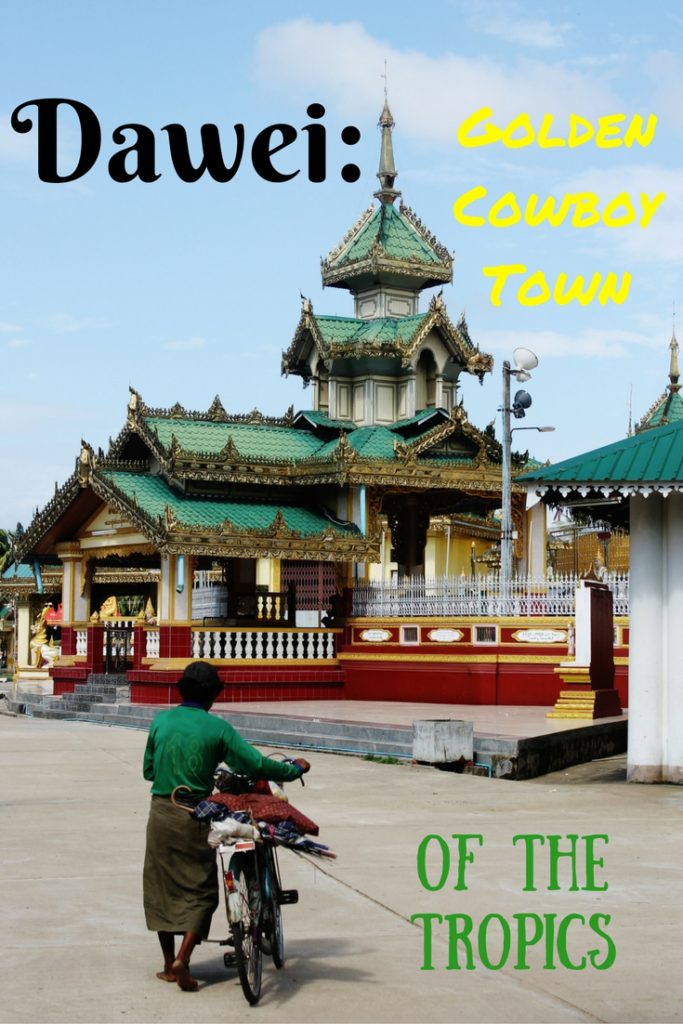 #3. Mawlamyine & Ogre Island
Jump onboard Myanmar's slowest train to Mawlamyine! Experience its rich colonial history & see why it inspired Rudyard Kipling & George Orwell over a century ago. Even though it's best days are behind it, this gritty seaside town continues to charm. Visit the huge temple complex of Kyaikthanlan Paya before catching an incredible sunset on the waterfront.
Board a ferry to Ogre Island, the largest off the coast of Mawlamyine. Take a motorbike tour around to local rubber plantations & wood-carving workshops.
For more information, see our posts Mawlamyine Today: From Orwell to Kipling to Now and Ferry to Ogre Island: Mawlamyine Day Trip.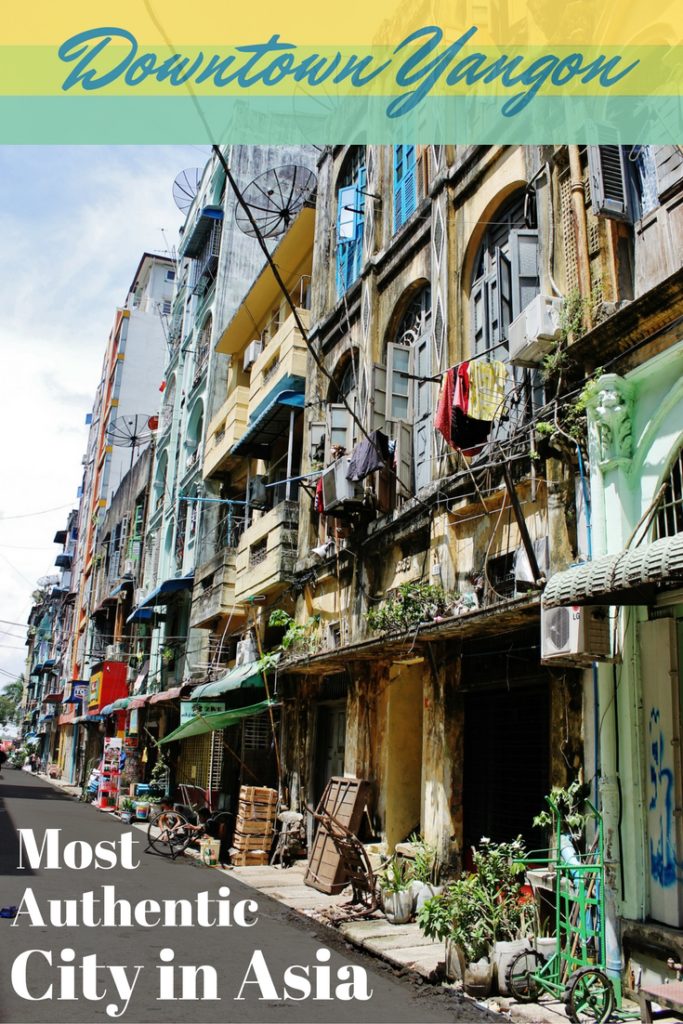 #4. The Golden Rock at Kyaiktiyo
Join 39 other passengers on the back of a converted dump truck on a death-defying ride up to the Golden Rock! According to legend, the Golden Rock is said to be precariously perched on a lock of the Buddha's hair.
It's one of the most incredible sights in Myanmar, especially as the clouds roll in & the first waves of sunset break through.
For more information, see our post Visit the Golden Rock on Mount Kyaiktiyo.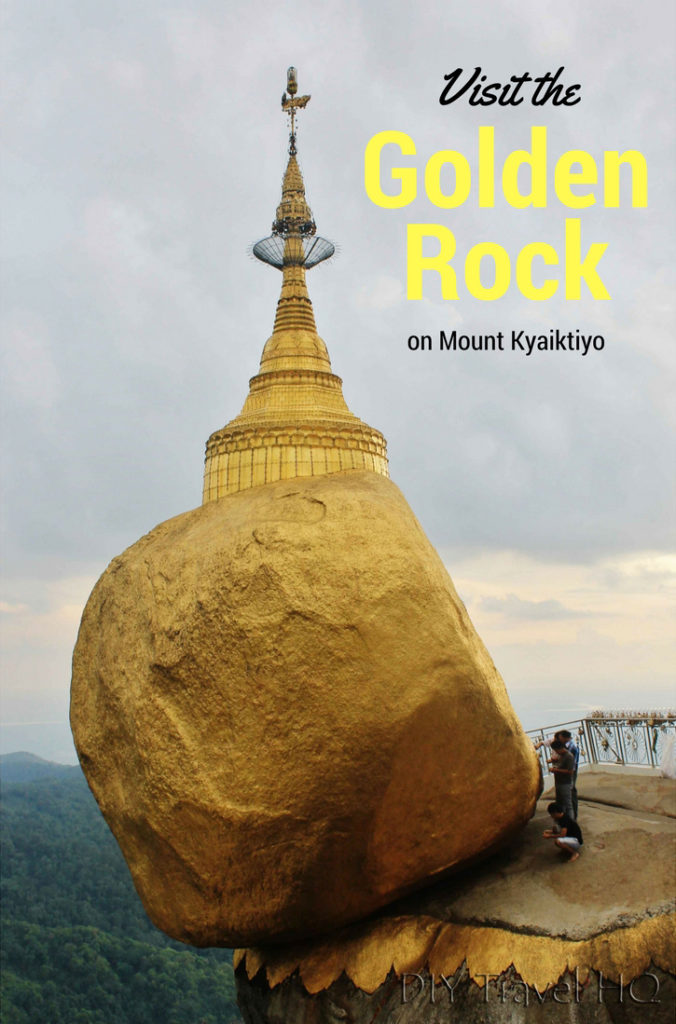 #5. Bago
Bago is a city of superlatives… visit the tallest stupa in Myanmar, two of the longest reclining Buddhas & one of the largest Burmese pythons in the world.
Gain an understanding of Burmese Buddhism at the Kha Khat Wain Kyaung monastery where you can observe a lunchtime procession & attend a silent study session with 500 novice monks.
For more information, see our posts Snakes, Stupas, Cheroots & Buddhas in Bago! and Study Session at Kha Khat Wain Kyaung Monastery and Burmese Buddhism & Lunchtime at Bago Monastery.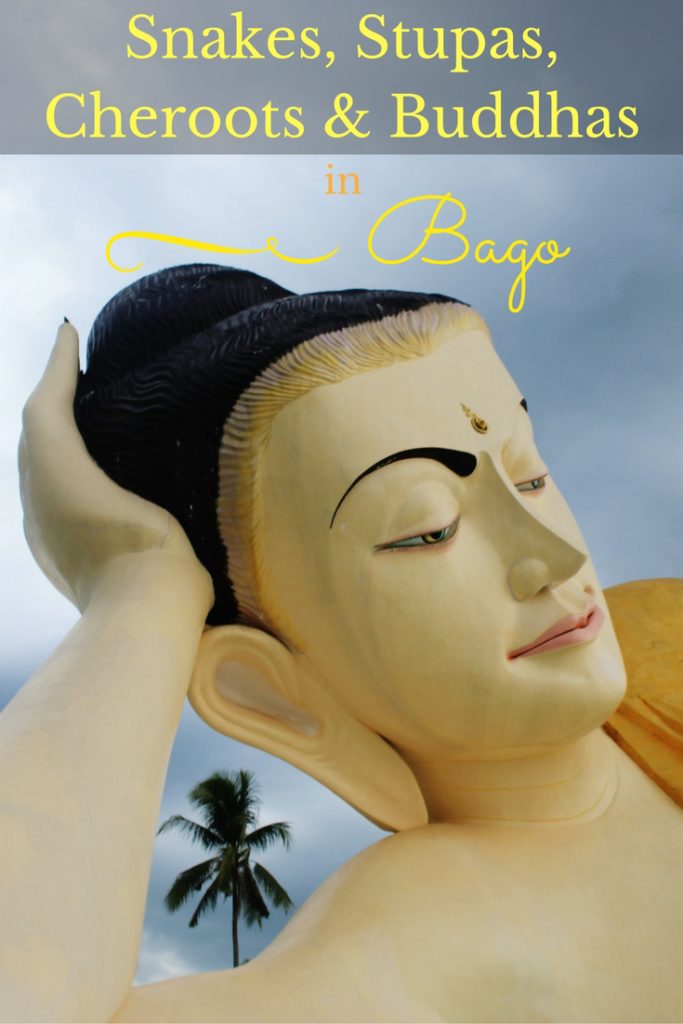 #6. Yangon
Take a train to Yangon for the best street food in Myanmar & the largest number of colonial buildings in Asia. Join in the hustle & bustle as you wander the gritty streets & bumper-to-bumper traffic in this chaotic city!
Pass by Aung San Suu Kyi's house where we was under house arrest for 15 years & visit countless Buddhist attractions. See why Shwedagon Pagoda is one of the most underrated Wonders of the World & bask in it's golden light
For more information on Yangon, see our posts Yangon Attractions: What to See & Do for Free and Downtown Yangon: Most Authentic City in Asia and Shwedagon Pagoda: World's Most Beautiful Temple.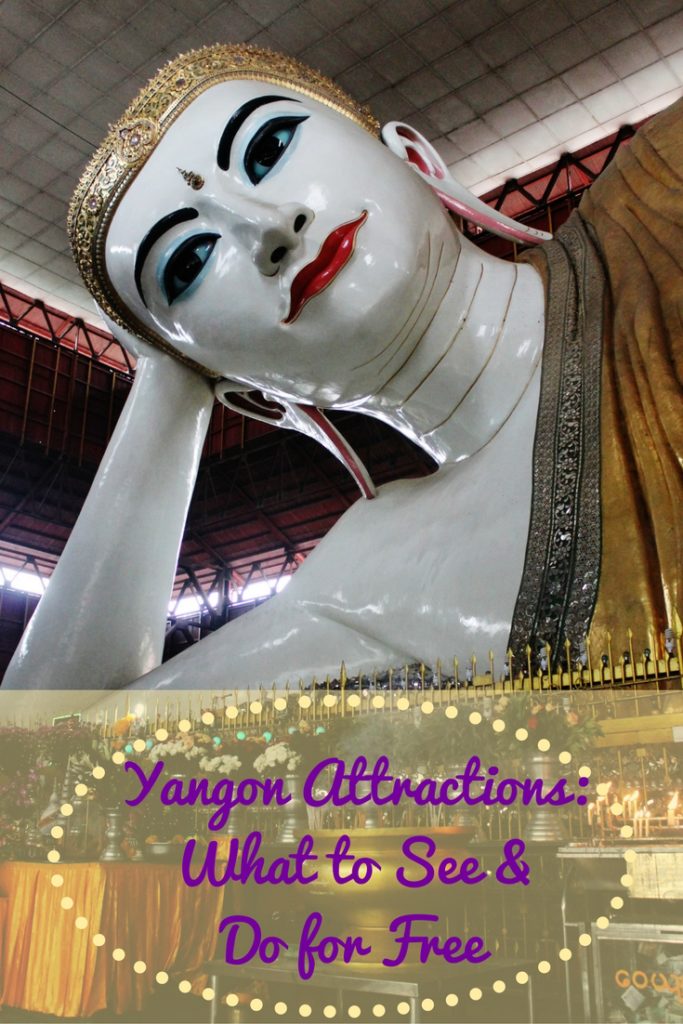 #7. Kalaw
Kalaw is the trekking mecca of Myanmar, where you can organise a 3 day trek to Inle Lake. It's a scenic trail alongside patchwork farms, tribes & villages, rivers & jungle.
Before heading off, spend a day exploring the interesting markets, temples & caves in Kalaw itself. It's a multicultural, ex-colonial town with interesting temples, markets & caves.
For more information, see our post The Hilltop Station & Markets of Kalaw and 3 Day Trekking Tour from Kalaw to Inle Lake.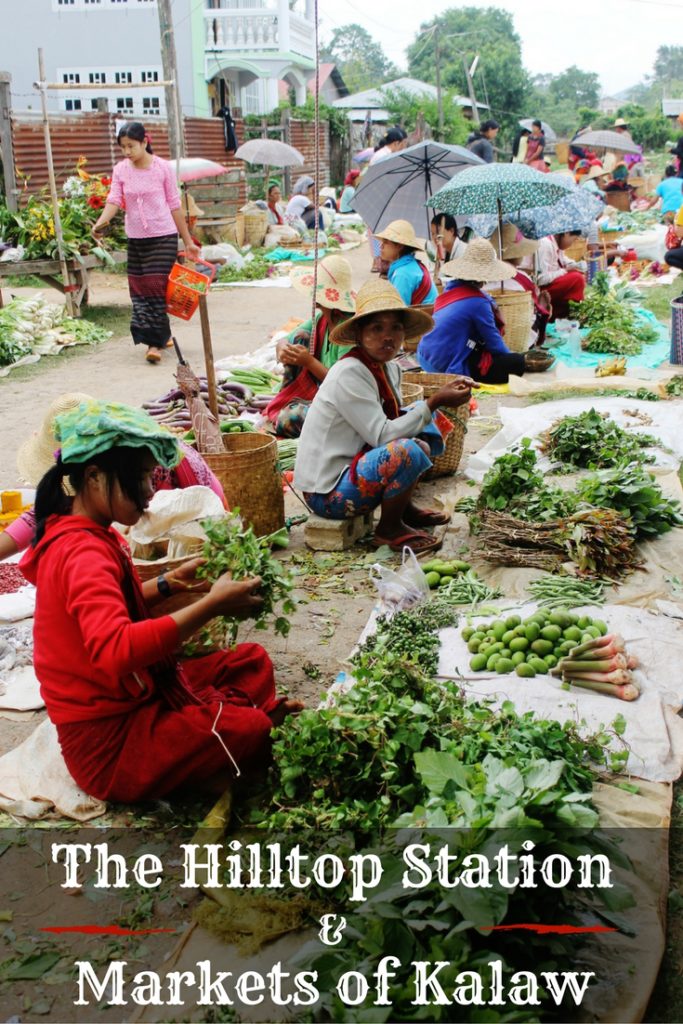 #8. Inle Lake
Hire a longtail boat for a tour of Inle Lake & admire the reflection of the rolling hills in the glistening water. Visit villages & temples to see lotus weaving, Karen Long Neck tribe women & more.
There's a lot to see & do but simply being on Inle lake is one of the most beautiful & peaceful experiences in Myanmar.
For more information, see our post A Perfect Longtail Boat Tour of Inle Lake.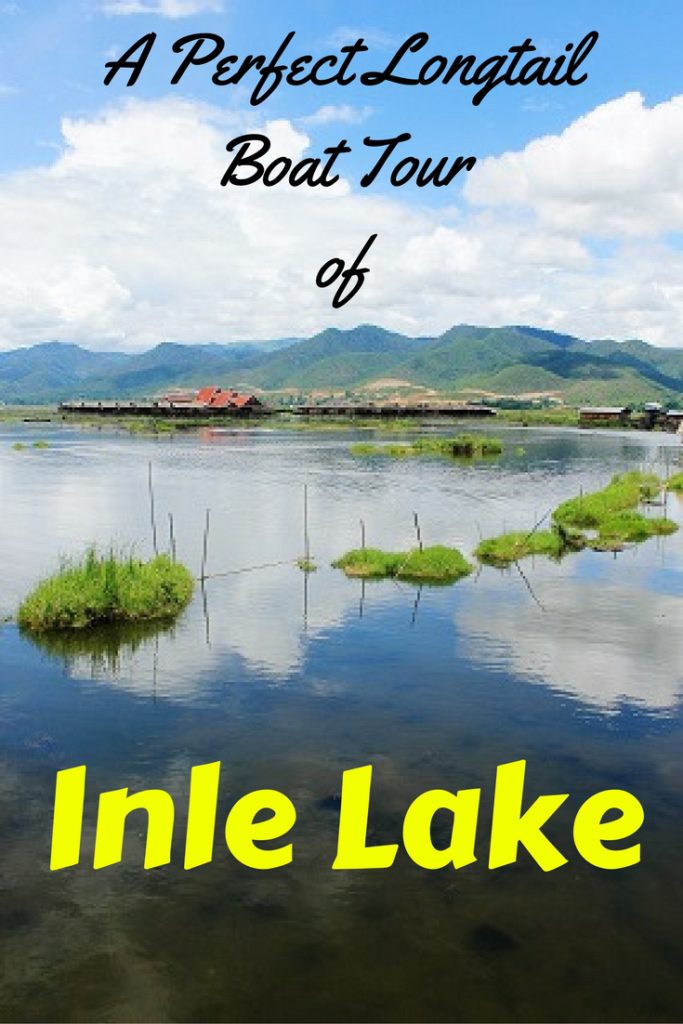 #9. Mandalay – Amarapura, Sagaing, Inwa
Mandalay or Yangon – which is the greatest city in Myanmar? Judge for yourself after visiting Burma's last royal capital. Pick up a ticket to the Mandalay Archaeological Zone, which covers all the main sightseeing spots in the city.
Hire a private taxi for an epic day trip to the other ancient royal cities of Amarapura, Sagaing & Inwa Island, just outside Mandalay.
As Kipling writes, "Come you back to Mandalay…"
For more information, see our post On the Road to Mandalay… It's Not Yangon! and Things to See & Do in Mandalay Archaeological Zone.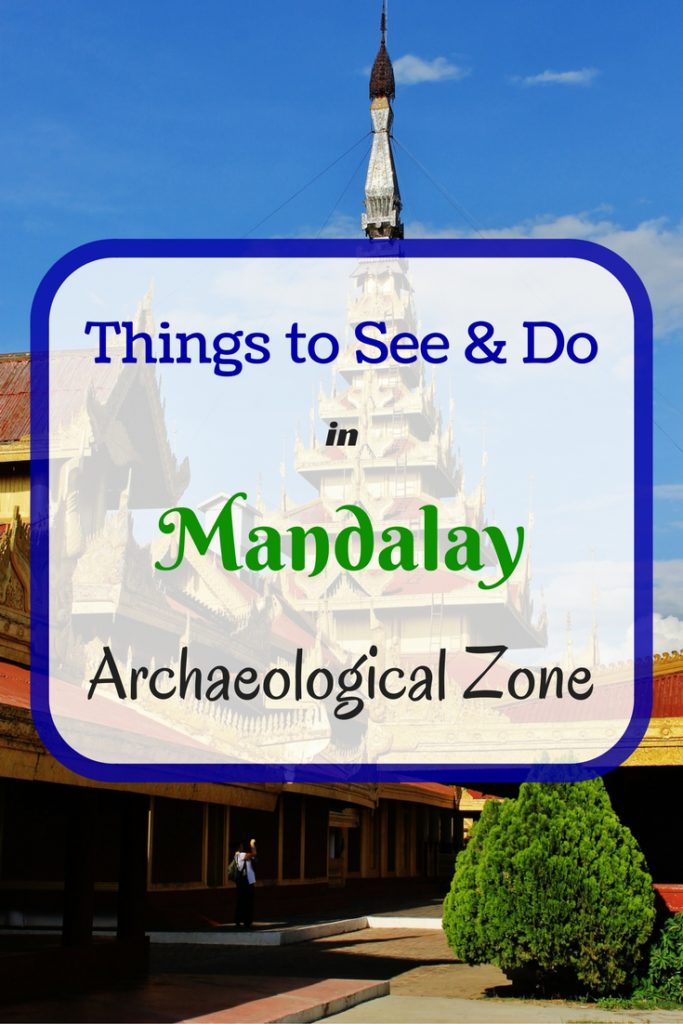 #10. Hsipaw
Learn about the royal mystery of the Last Shan Prince & his Austrian wife in the relaxed town of Hsipaw, before heading off on an easy trek around the surrounding villages & countryside.
With its laid-back vibe and affable atmosphere, Hsipaw is an increasingly mainstream alternative hub, especially for travellers with time on their side.
For more information, see our post Trekking in Hsipaw & Mystery of the Last Shan Prince.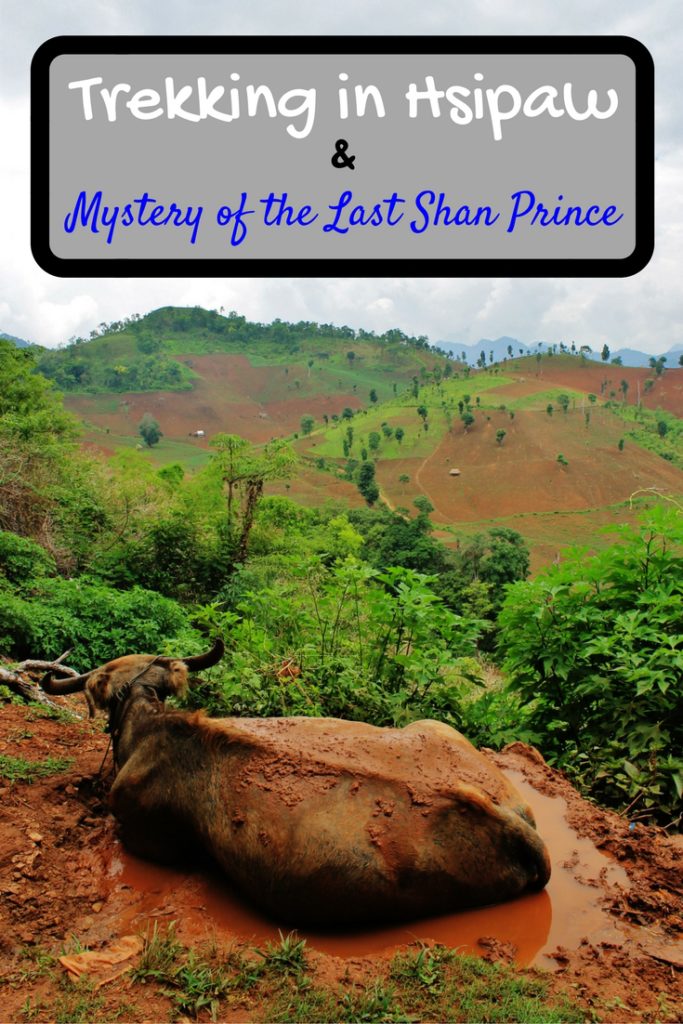 #11. Pyin Oo Lwin
Travel by train from Hsipaw to Pyin Oo Lwin, via the dramatic Gokteik Viaduct, once the 2nd highest railway bridge in the world.
In Pyin Oo Lwin, no other place in Myanmar best exudes the atmosphere of the British colonial era. The quirky hillside town is a mix of military cadets, horse carriages & colonial mansions!
For more information, see our post The Quirky & Colonial Town of Pyin Oo Lwin.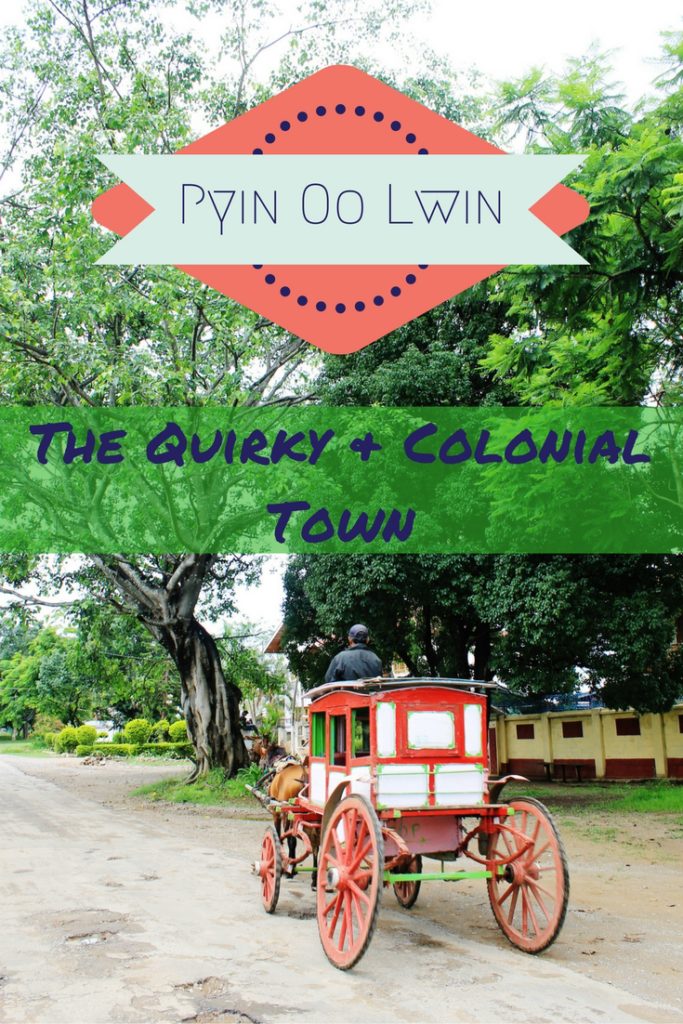 #12. Bagan
Save the best for last at Bagan, the largest grouping of ancient temples in Asia. During the height of the Pagan kingdom, there were over 10,000 Buddhist temples and pagodas at the site. These days, between 2,000-4,000 temples remain standing, spread out over a 42 km square plain – the best way to get around is by e-bike!
There's plenty to see & do but don't miss climbing to the top of a pagoda for sunrise, sunset or both.  
For more information, see our post It Began in Bagan: History & Travel Guide and Top 12 Temples in Bagan Archaeological Zone.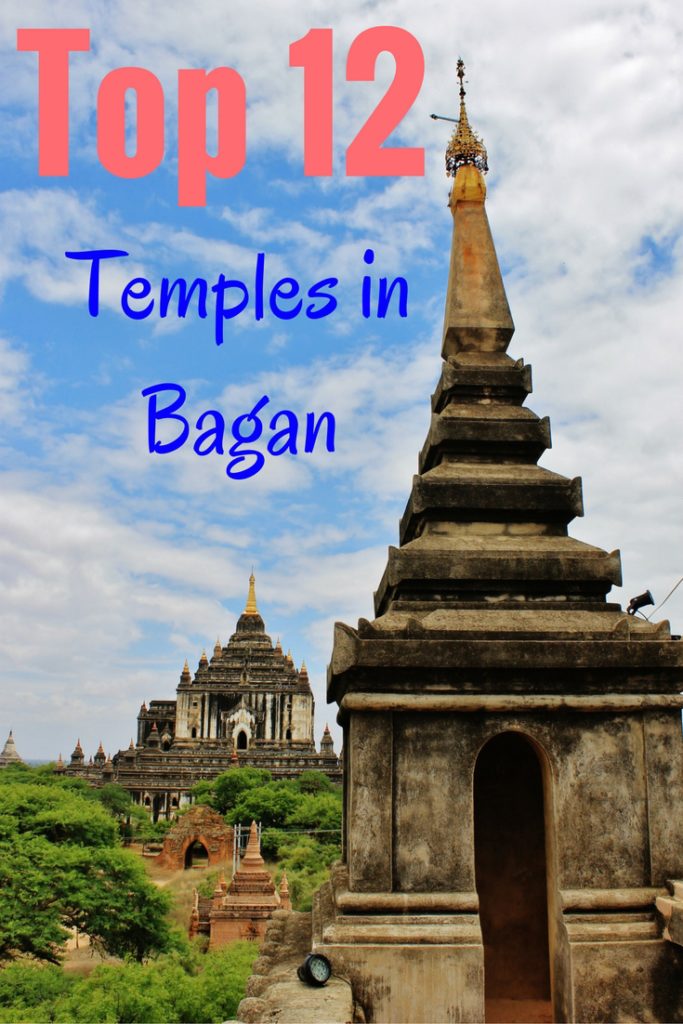 In a Nutshell
If you have 28 days in Myanmar, you can visit all 12 of these destinations.
If you have 7-10 days, the most popular places to visit are:
Yangon
Inle Lake
Mandalay
Bagan
For more information, see our post Top 4 Places to Visit in Myanmar.
Did you enjoy reading Myanmar Destination Guide: Where to Go in 28 Days? 
Pin it and help others find it too!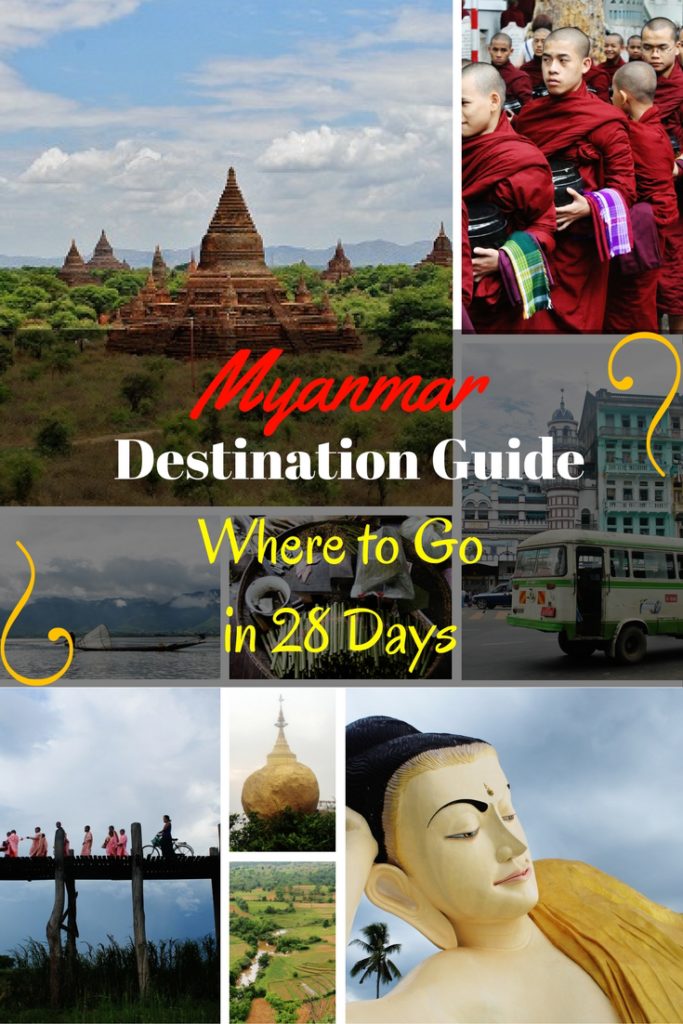 *** The Final Word – Follow this itinerary to experience the best of Myanmar in 28 days! ***
Are there any other destination you would include in this itinerary?