While volunteering at an orphanage in the west of Kenya, we heard that Obama's grandmother was living in a town nearby & you could pay her a visit at her home! So after our assignment ended, we made a quick dash to the town of Kogelo, for the once in a lifetime chance to meet Grandma Obama.
Grandma Obama was the 3rd wife of Obama's paternal grandfather, born in 1922. Although they aren't blood related, Obama calls her Granny Sarah. She's also known as Mama Sarah, not to be confused with her stepdaughter & Obama's Aunt Sarah.
Kogelo has a population of approximately 3648 people & is located on the edge of Lake Victoria, close to the equator:
With the help of a local, meeting Grandma Obama is a piece of cake – for us, that local was our couchsurfer Philip. He had already taken several of his guests to see her, so he knew the drill.
Grandma Obama lives off the beaten track, so we had to hire a couple of motorbikes to get to her. Couchsurfer Phillip is 2nd from the left.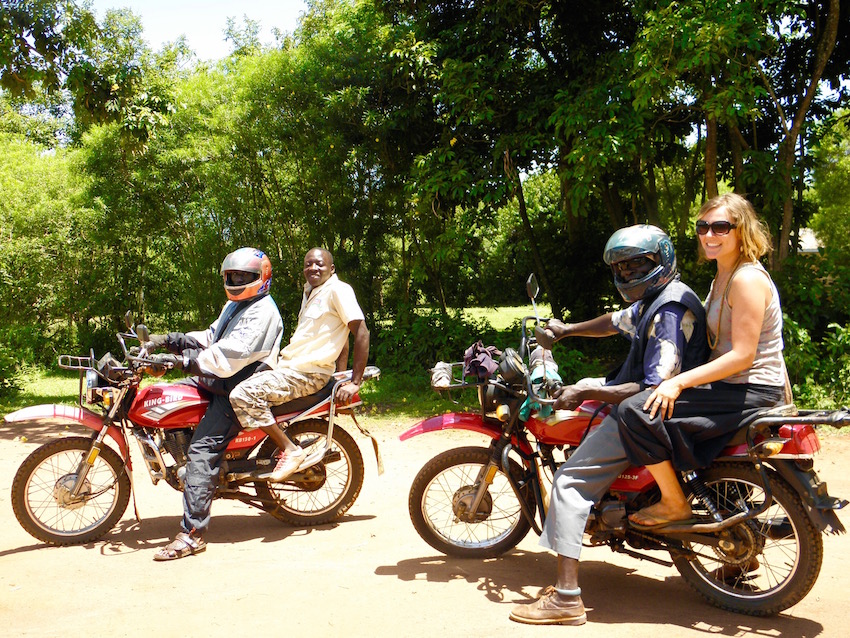 On the dirt road, we passed schools, hospitals & aid projects sponsored by the Obama family.
Grandma Obama has a charitable non-profit organisation herself, the Mama Sarah Obama Foundation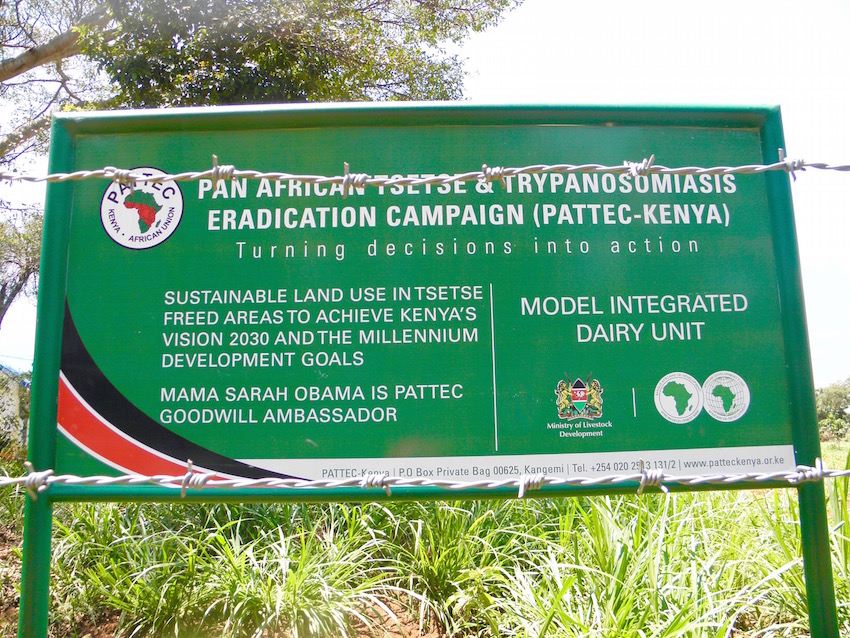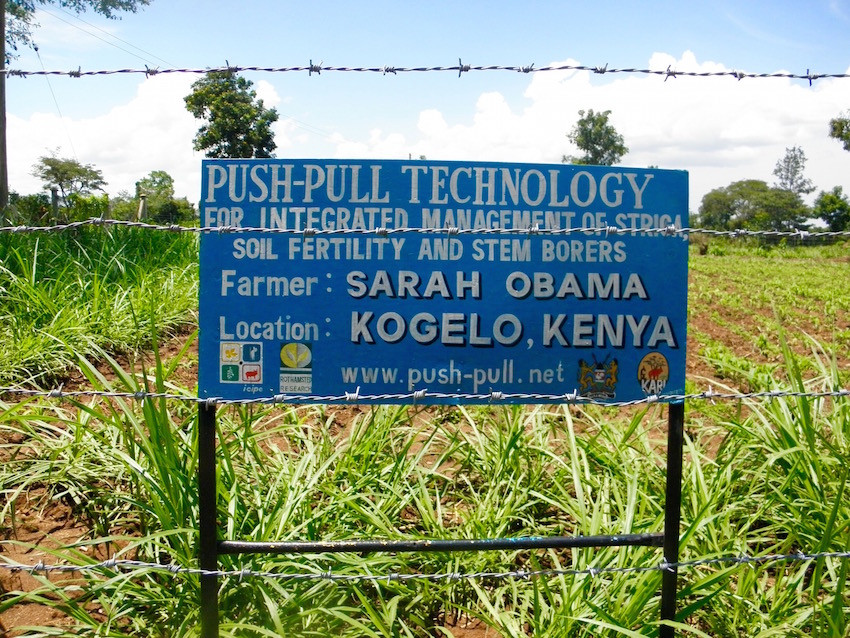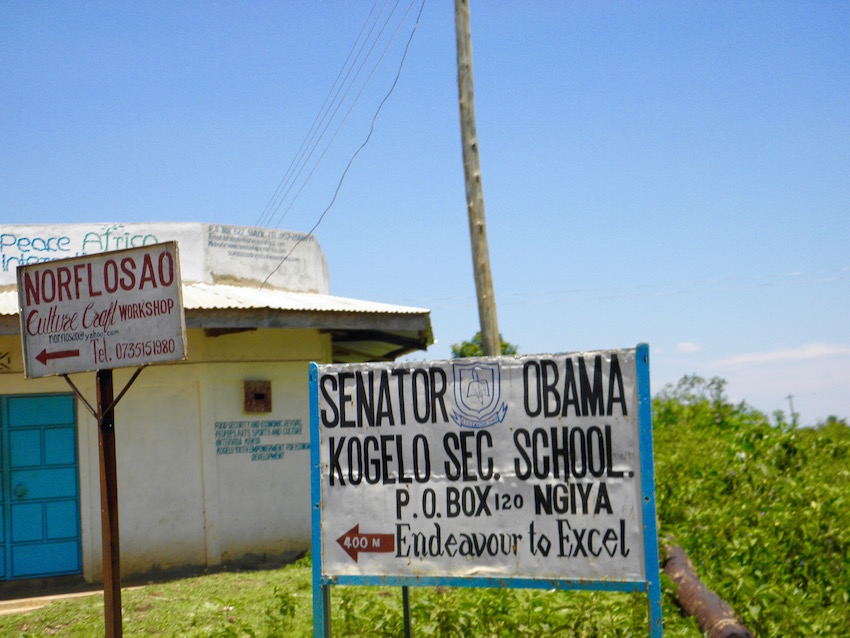 At the end of the road was a large property, fenced & gated. A posted sign confirmed that we were, very likely, at the right place!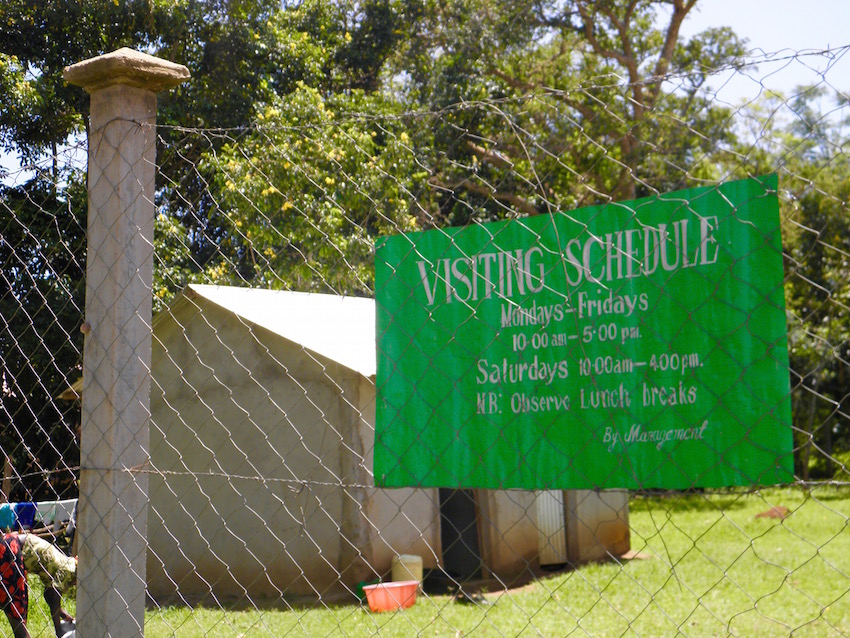 Grandma Obama is a busy woman! At her age, it's good that she has a day of rest on Sunday.
Posted guards ushered us through the gates and we had to go into the little shack on the right of the photo & sign the guestbook. It was filled with visitors from all around the world, going back years.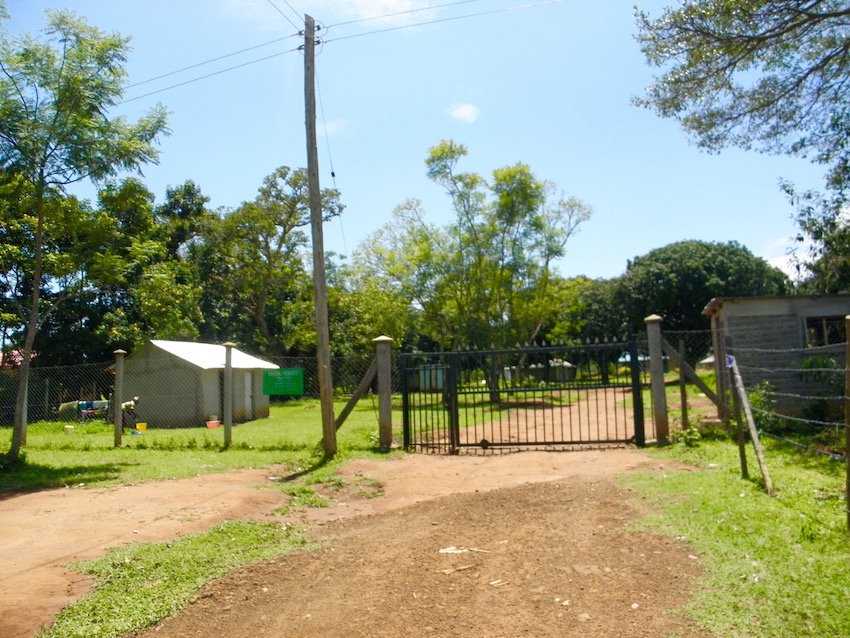 We were told to wait a short while & Grandma Obama would be ready to meet us.
Awesome, time for a quick snap. You can see how big her property is, her house is all the way down the back.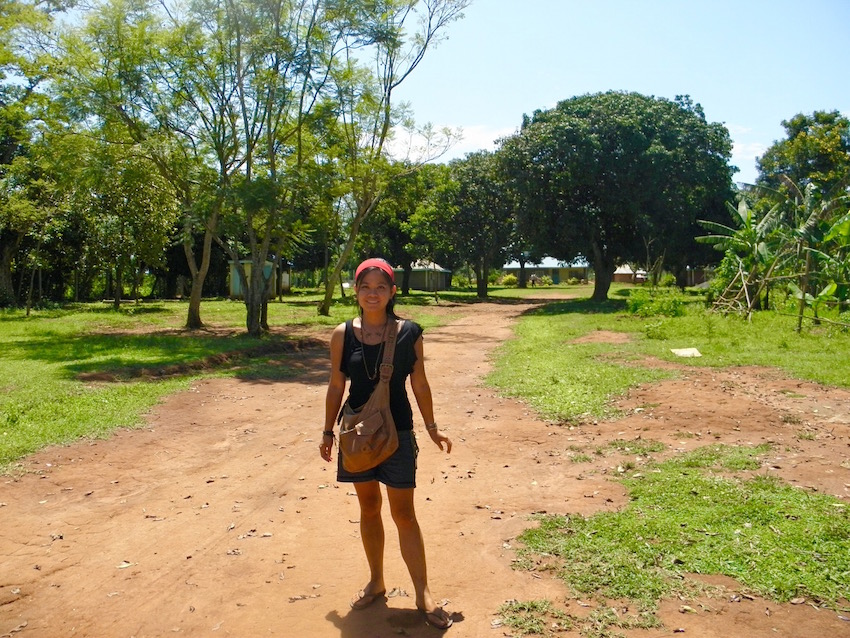 Then it was time! Arrrrrrr!!!
We walked up the path to her home & waiting for us under a mango tree sat Grandma Obama! As she didn't speak any English, Aunt Sarah was with her – another Obama! A surprise Obama!
Aunt Sarah was the eldest sister of Obama's father, Barack Obama Sr.
Barrack Obama Sr was born in Kogelo in 1936. He was educated in the US at the University of Hawaii and Harvard University before returning to Kenya, where he became an economist with the government. He had many conflicts with President Jomo Kenyatta, and was fired & blacklisted.
While studying in Hawaii, Obama Sr met & dated Stanley Ann Dunham, an American. She became pregnant & they married in early 1961; POTUS Barrack Obama II was born in August. They later separated & divorced in 1964.
Now back to chats with Grandma Obama under the mango tree. We were unprepared & didn't really have anything to talk about… I can't remember anything said, it would've been generic & superficial, the Obama ladies were very patient & accommodating.
Aunt Sarah pointed out Obama Sr's grave, lying just to the right of where we were sitting. He died in a car accident in Nairobi.
Here's a photo I stole from the internet: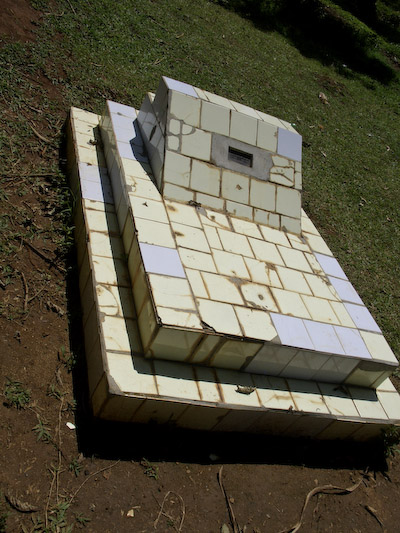 After the small talk, eg. running out of questions, we finally got to take some snaps with Grandma Obama.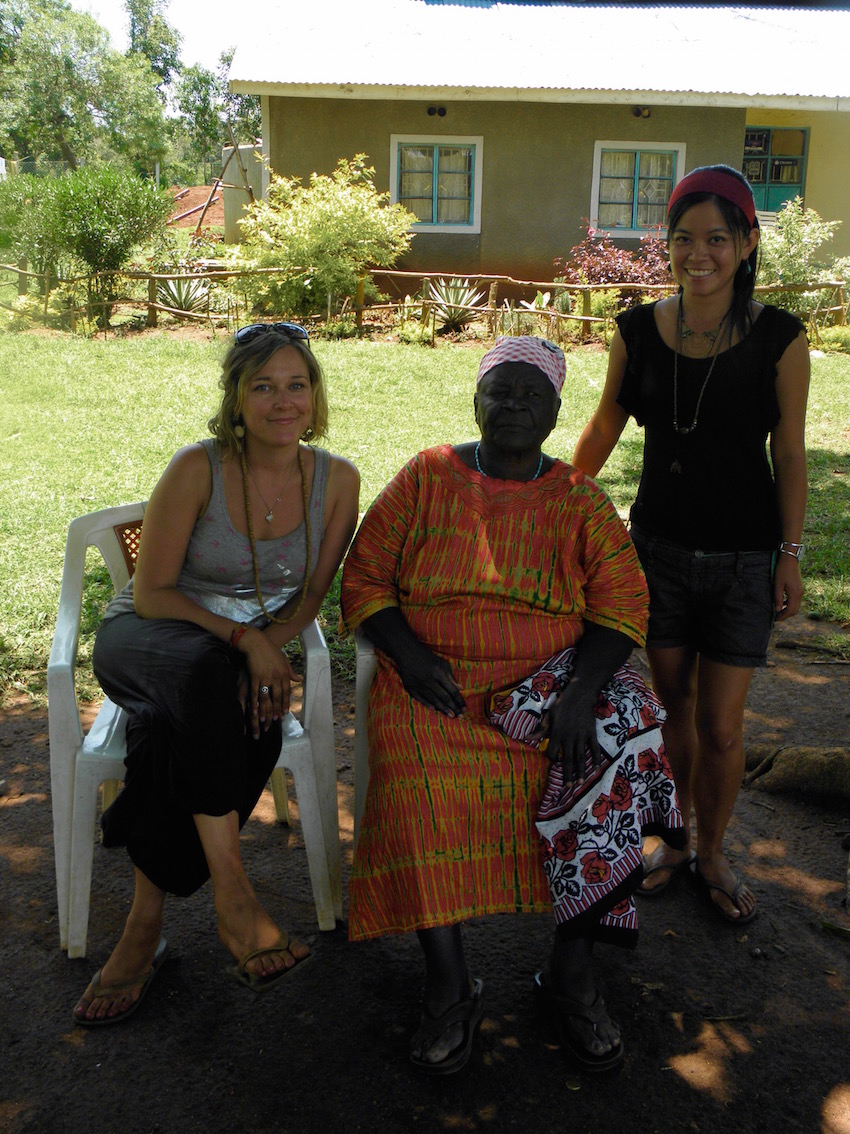 What about Aunt Sarah… I don't know! I think she may have declined photos.
Here's another photo I stole from the internet: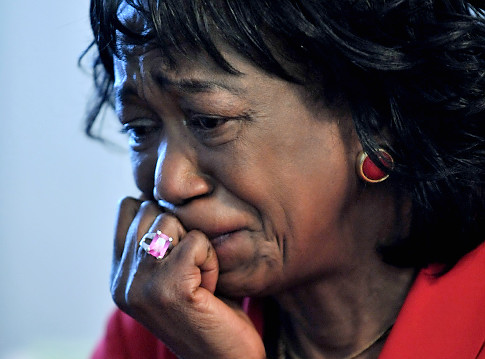 Lovin' life at Grandma Obama's! Look at all the things on her roof. Looks like Granny loves cable tv & solar power.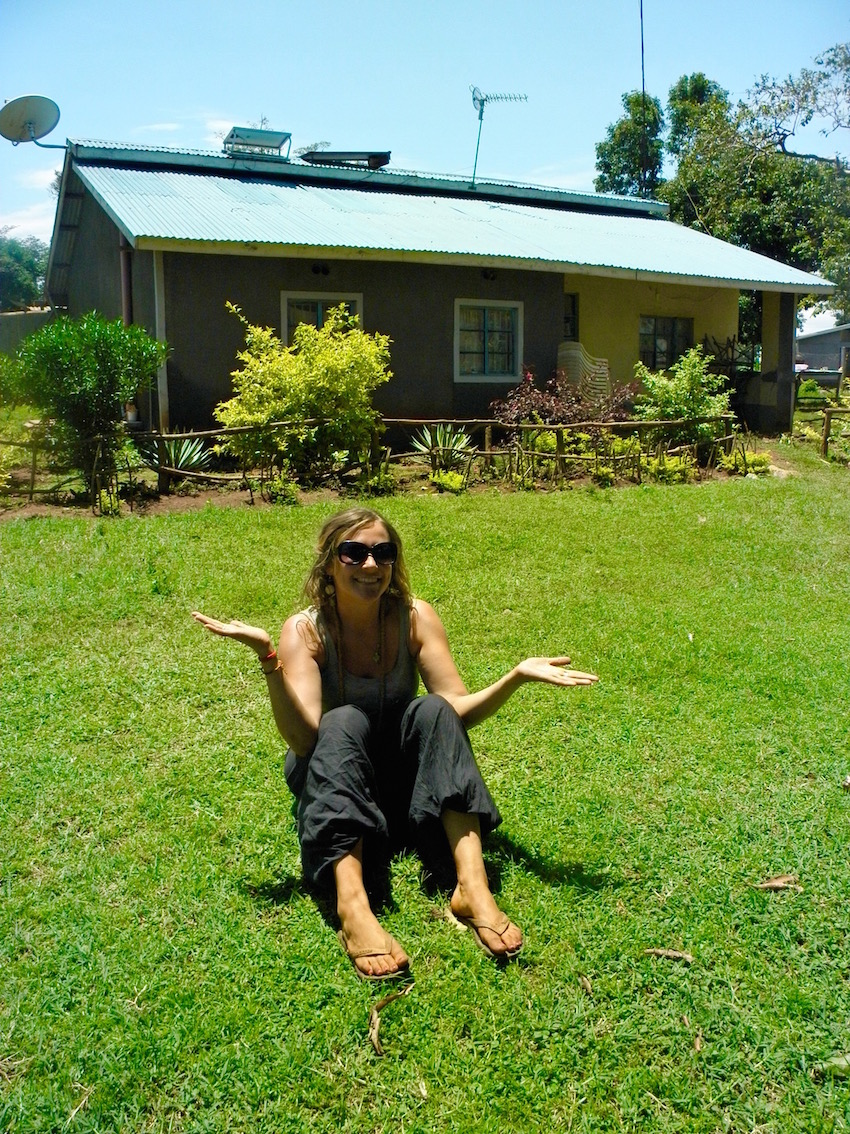 We said our thanks & goodbyes. When we set off to meet Grandma Obama, we didn't really think it would happen, or couldn't really imagine it. There were so many things we could've asked or discovered that we didn't, so it was a bit of a wasted opportunity in that sense. Still, we left with happy hearts & joy, here in a village in Kenya, meeting the relatives of the 44th President of the United States.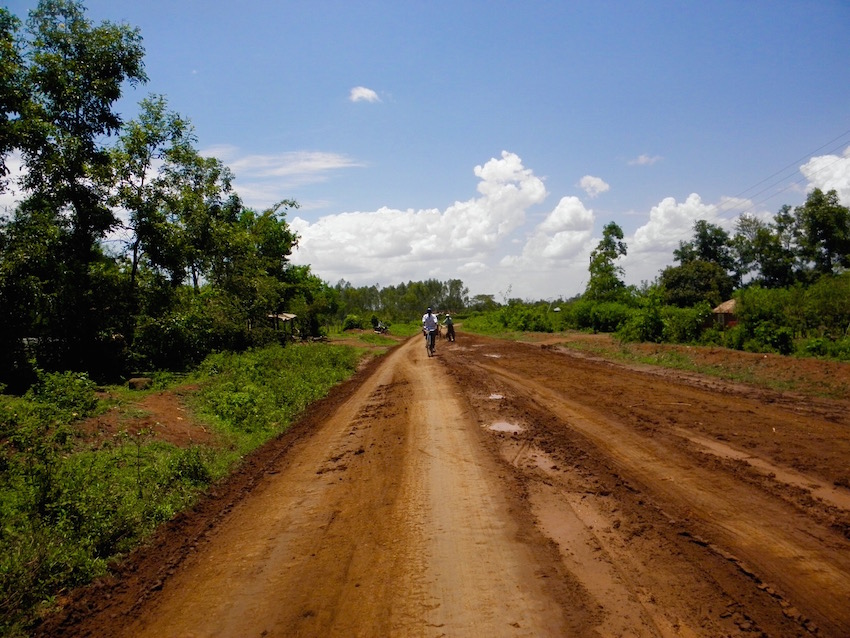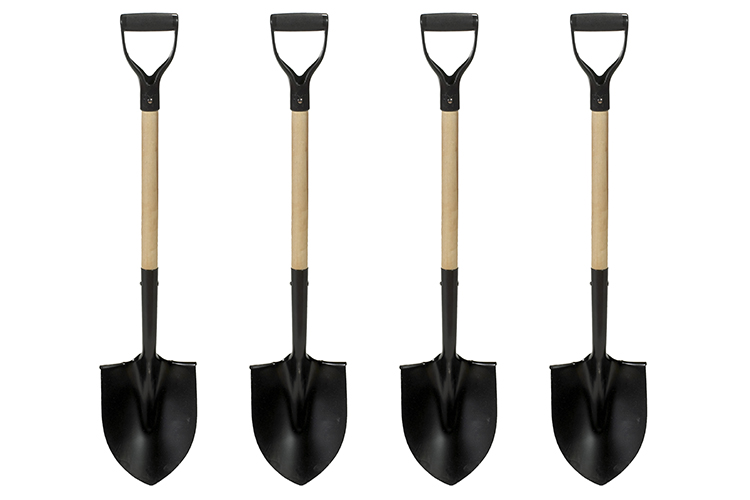 Easy DIY travel outside city centres using public transport
5 October 2010