Livingston is either your first or last destination in Guatemala. Clear immigration, and start soaking up the local Garifuna culture. Find out all the basics inside!
How to Get To and From Livingston
Livingston, Guatemala is only accessible by boat. The most frequent internal boat departure runs to Rio Dulce Town, from where you can catch onward buses to Flores, Guatemala City, or Coban via El Rancho. The cost is Q125 (Q200 round trip), and includes a 90 minute tour of five attractions on the water. Visit our posts Rio Dulce Boat Tour to Livingston & Rio Dulce Town: An Unpleasant Base for more information.
A cheaper but less scenic option is to catch a boat to Puerto Barrios (Q35, 30 minutes) that connects well with Guatemala City, or transfer along the way to the destinations listed above.
International boat departures from Livingston to Punta Gorda, Belize depart at 7 am Tuesday and Friday and cost Q200 (1 hour). Exotic Travel arranges boat/shuttle packages to Honduras starting at Q350.
Guatemala Immigration in Livingston
For direct transfers to/from Belize or Honduras, visit the Immigration Office on Calle Principal (6 am -6 pm). For early departures, stamp out the day before. You can change money at Banrural nearby, or withdraw money from the ATM.
Things to Do in Livingston
There isn't a lot to do in Livingston, which is why we recommend either not visiting or using it for transportation only. The main attractions are beaches, but they leave a lot to be desired. The ones near town butt up against the jungle, or are unsafe to swim due to contaminated water.
You will quickly get the lay of the land in Livingston. The majority of your time will be spent waiting for transportation, wandering the streets, and people watching subsequently. From hustlers near the docks, to women washing clothes at the communal station, to kids playing their version of double-dutch, the town is alive with activity.
What makes this region of Guatemala unique is the Garifuna culture. Former African slaves have settled along the Caribbean Coast from Belize to Nicaragua. The two most identifiable qualities are Garifuna Drumming and their rich tasting food.
What to Eat in Livingston
Food is a bit overpriced, but that is understandable since everything needs to be shipped in. Many eateries are located along Calle Principal. The local dish to try is Tapado, which consists of a collection of seafood, coconut milk, and plantains. The food here has more flavor than the rest of Guatemala, so give it a try if you have the time and aren't on a strict budget.
For the rest of us, there is always street food.
Where to Stay in Livingston
We were expecting a small backwater town when we first arrived. To our surprise, the hotels were better value than Rio Dulce Town. We found two cheap places on the road heading left after passing the park from the dock. One even had a pool!
***The Final Word – We don't recommend visiting unless you are traveling to or from Belize.***
What made you consider visiting Livingston, Guatemala?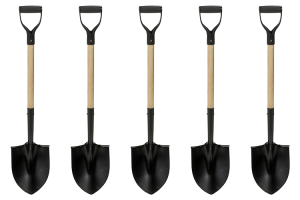 Super easy DIY travel around city centres
Visited in July 2016