The world's most expensive coffee comes from the poo of the civet cat – read about the full Kopi Luwak process here!
In the highlands of Sumatra, civet cats eat and fully digest coffee aeans – its poo is then collected by farmers and villagers & sold to coffee plantations to make Kopi Luwak.
Weak coffee but the best thing we've tasted in all of Indonesia!!!
The darker the poo, the better – coffee bean cat poo mixed with fruits & berries is the winning formula!
After the poo is collected, it is washed & the beans are left out in the sun to dry. Here they are next to the much larger cacao beans (on the much smaller mat).
The beans are then put into a bowl and grinded with a large stick until the shells are broken. It is then roasted for 4 hours, cooled down & milled, before being packaged – at the owner's home we visited, one of the main producers, you could only buy their cat poo coffee directly from them.
A cup here was $2, we've seen it sold for $10 at city cafes.
1 kg here at the source retails for $200 but it can fetch over $1000.
From cancer prevention to anti-depressant agent, there are apparently many other uses & benefits to cat poo coffee … my skin has never felt smoother!
The entire Kopi Luwak process is completely organic, local, traditional & sustainable with great potential – if only there was enough cat poo to go around!
Where to Find Kopi Luwak
Kopi Luwak can be found in cafes & other places across Indonesia, but you'll probably be paying a premium… & how do you know it's the real thing?
The best place to try Kopi Luwak is in Bukittingi, particularly at the Batang Palupuh Nature Reserve.
Bukittinggi is a great base town with some cool attractions of its own – read more at our post Bukittinggi, Sianok Canyon & Padang Food.
This is also where you can find the find the largest flower in the world, the red & mighty Rafflesia – for more information on our search for this "corpse flower," see our post Searching for Rafflesia in Bukittinggi.
At the Batang Palupuh Nature Reserve, look for the Rafflesia Coffee House, near the entrance.
They have a website too: http://www.rafflesialuwakcoffee.org
The owner is a very enthusiastic & friendly woman, passionate about all things Kopi Luwak!
She will give you a very well-researched presentation on the process, including asking & answering her own questions, without pause 🙂
Then you'll have the opportunity to try the cat poo coffee, at a very reasonable 20,000 IDR / $1.50 a cup – you can actually get 2 cups out of one serving.
You can also buy some Kopi Luwak to take-away, straight from the source. She assured me that I could take it into Australia (which has some of the strictest quarantine laws in the world) & gave me some documentation too.
Here's a price list of what's on offer:
Kopi Luwak is one of the must-try local specialties in Indonesia & it was great to be able to visit a local coffee house & search for the rafflesia at the same time, same place.
There's no official organization at the Batang Palupuh Nature Reserve, so we actually organized our Rafflesia guide from the coffee house as well.
So cat poo coffee might not be to your taste, but travelling is all about new experiences & putting yourself out of your comfort zone.
This stuff can sell for over US$1000 so spare a dollar & you'll be drinking liquid gold – just try not to remember that it's come out of a cat's butt!
Getting to/from Batang Palupuh Nature Reserve
Take a bus from downtown Bukittinggi to the Batang Palupuh Nature Reserve for 8,000 IDR / $0.60.
Getting back to Bukittinggi, simply hail any passing bus. Be wary that they may try to cheat you on the fair or drop you off out of town.
Before boarding, we agreed on a fare of 5,000 IDR / $0.35 a person – once we were on the bus, they changed that to 50,000 IDR / $3.50 for the two of us.
We asked to get off the bus & they quickly changed the price back to 5,000 IDR / $0.35.
Did you enjoy reading Where to Find Kopi Luwak in Bukittinggi: World's Most Expensive Coffee?!
Pin it and help others find it too!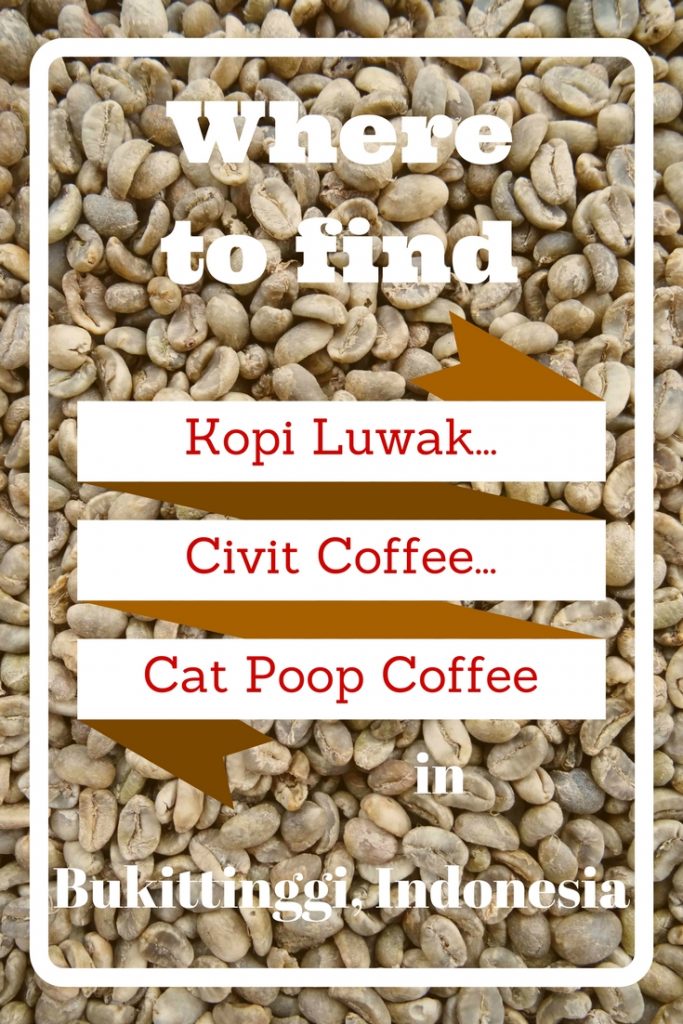 *** The Final Word: Enjoy a cup of Kopi Luwak before or after searching for Rafflesia! ***
Would you be brave enough to try Kopi Luwak?!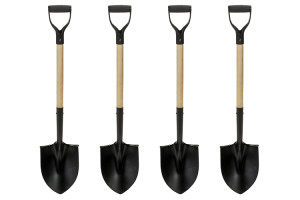 Easy DIY travel outside city centres using public transport
Visited in October 2015