The most economical way to visit Disney World is to choose a hotel that offers shuttle services to & from the theme parks – find out all the information & prices on Kissimmee Budget Hotels.
Where to Stay for Disney World: Kissimmee Budget Hotels
Many budget hotels located on West Irlo Bronson Highway in Kissimmee offer shuttle services.
Most hotels have restaurants & a swimming pool. Most rooms are equipped with 2 double beds, private bathroom, flat-screen TV & coffee-making facilities. Wifi is usually available in the hotel lobby, reaching some rooms.
There are many restaurants, supermarkets & amenities around the hotels, along the highway.
Online prices start at $30 a night for a room with 2 double beds, for 2 adults & 2 children. Prices don't include tax (around 13%) & most hotels will also charge a $2-3 a day service fee – confirm these charges to avoid any surprises.
Many hotels or booking sites offer discounts for longer stays.
Photo courtesy of Hotel-R.
We stayed at Maingate Lakeside Resort for 7 nights, which was one of the cheapest hotels at the time of booking. We had no problem staying there & would go back there again.
We also stayed at Continental Plaza next door for 1 night, which was even cheaper – they have apparently since been recently refurbished & rebranded, so prices are likely to have increased.
Many of the budget hotels in Kissimmee have low-to-average ratings on Tripadvisor, such as Maingate Lakeside Resort & Continental Plaza. However, these hotels were perfectly adequate, great value for money & most importantly, clean. Many reviewers forget that you get what you pay for – take any Tripadvisor reviews with a grain of salt.
$30-35 a night for accommodation & return transport for 4 people to Disney World is a bargain & a lot more affordable than staying at a Disney Resort.
Photo courtesy of Voyages Destination.
How to Get to Disney World: Free Hotel Shuttle Services
Many Kissimmee budget hotels offer free shuttle services to & from Disney World.
The problem is that these services are very limited. They run a few times a day in the morning, evening & night. Don't expect a fast ride – the shuttles pick-up & drop off passengers to & from all the hotels in the area (about 10 hotels)
The free shuttle services operate to & from the Epcot Transportation Center. If you want to visit the other parks, you must transfer to another bus or the monorail. Likewise, at the end of the day, you must return to the Epcot Transportation Center to catch the shuttle back to your hotel.
Photo courtesy of Keyword-Suggestions.
To maximize your time at Disney World, you need to take the morning shuttle at around 7:30 am & the return shuttle at around 10:05 pm. You'll reach your hotel around 11:00 pm.
So the days are very long, and you'll probably have to repeat this schedule for consecutive days.
The advantage to the free hotel shuttle service is that you have free transportation to Disney World & don't have to worry about the hassles & costs of renting a car, parking, taxis and/or Uber.
Shuttle services are subject to change, by the week & season – you will receive a schedule when you check-in to your hotel but you may want to inquire with them beforehand to help plan your Disney World itinerary.
Photo courtesy of Hampton Inn Orlando.
*** The Final Word – Stay at a hotel in Kissimmee with free shuttle services to/from Disney World ***
Where did you stay when you visited Disney World?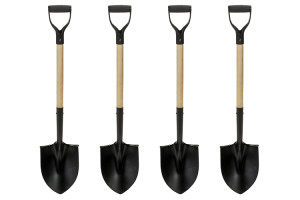 Easy DIY travel outside city centres using local transport
Visited in January 2016
Cover photo images courtesy of Hotels Cheap, Easy WDW, Orlando Vacation & Andrew Simpson.