If you have to choose only one place on the Yucatan peninsula, make it Isla Mujeres – find out all the essentials to keep your trip affordable in our Isla Mujeres Budget Travel Guide!
Isla Mujeres Budget Travel Guide
Isla Mujeres means Island of Women in Spanish.
So how did it get its name?
Its history can be dated back to the time of the Spanish…
Legend has it that Spanish pirates kept their lovers on the island, although archaeologists beg to differ – they say it's more likely that it was a stopover point for the Maya, on their way to Isla Cozumel to worship Ixchel, the Goddess of Fertility.
Today, men & women alike, young & old, enjoy Isla Mujeres – including us here at DIY Travel HQ.
It's just 7km long, with most travellers based around the downtown area at the northern tip.
The main street along the coast is lined with restaurants, bars & souvenir stalls.
This is Mexican tourism at it's biggest & baddest, with the number of American tourists to prove it… nevertheless its one of the top destinations on the Yucatan Peninsula.
Isla Mujeres Budget Travel Guide: Things to Do
However, there are many things to see & do on this island paradise, though you will need wheels for most of it – golf carts to be exact.
They're the most popular & fun way to get around, with rental hire available by the hour, day or week.
* Don't forget to purchase travel insurance before any trip to Mexico. We've been using World Nomads for over 10 years – it's the best-value provider we've found & we've also never had any issues on the few occasions we've had to make a claim.
Some of the attractions on the island include:
Tortugranja (Turtle Farm)
Punta Sur, Joysxee Island (Eco-plastic Island)
Lighthouse & Mayan Temple
Garrafon Natural Reef Park
Parque de los Suenos
Hacienda Mundaca
Captain Dulche's Museum
If you're visiting between May & September, don't miss the chance to swim with whale sharks!
You should also look into swimming or diving at MUSA, the world's first underwater sculpture museum.
Isla Mujeres Budget Travel Guide: Playa Norte
One of the most beautiful & popular beaches on the whole Quintana Roo coastline can be found at the northern end, with the very original name of Playa Norte.
Swim in the warm turquoise water, sunbathe on the golden sand, stroll past trendy hotels, restaurants & bars or simply people watch.
This is a perfect take on island life!
Isla Mujeres Budget Travel Guide: Food
There's a serious lack of budget eating options on Isla Mujeres. Even the street food is more expensive that elsewhere in Mexico.
There's an Oxxo store on the main strip, Rueda Medina, where you can grab cheap hotdogs.
We also shopped at the supermarket & made sandwiches, etc.
Isla Mujeres Budget Travel Guide: Accommodation
Poc-Na Hostel may be the oldest youth hostel in Mexico but it's up there with the best in the country & reason enough to come to Isla Mujeres.
Poc-Na Hostel is set on the beach although there's no access, due to security. However, there are lots of hammocks under palm trees you can laze in.
There are free activities everyday, such as yoga & meditation in the morning and volleyball & capoeira in the afternoon.
Dorms, showers & toilets are clean & plentiful. The down side is that there's no kitchen. There's a restaurant & dive centre that runs perhaps the cheapest dives/tours on the island.
A dorm bed is around MN$180.00 pesos / $10.05. Prices include a decent breakfast & a free drink at the beach bar.
Isla Mujeres Budget Travel Guide: Transport
UltraMar Ferries from Cancun depart from Playa Tortugas & Playa Caracol in Zona Hotela and Puerto Juarez in downtown Cancun.
Most budget travellers will take the ferry from Puerto Juarez. It departs every half an hour from 5:00 am to 8:30 pm with hourly departures after that, until 11:30 pm (12:30 am on weekends).
Ferry tickets cost MN$78.00 pesos / $4.35 one-way or MN$146.00 pesos / $8.15 return.
Puerto Juarez is very close to downtown Cancun but not within walking distance. UltraMar colectivos depart regularly opposite McDonalds, near the ADO bus station. The ride costs MN$8.00 pesos / $0.45.
*** The Final Word – If you only visit one spot on the Yucatan Peninsula, make it Isla Mujeres! ***
What did you love most about Isla Mujeres?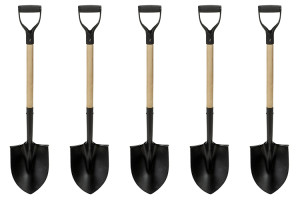 Super easy DIY travel around city centres
Visited in June 2016