Indian Nose has so many unanswered questions regarding hiking without a tour that we almost agreed to take one! We are glad we didn't, and want to help you witness the amazing sunrise without a guide for Q10 too.
Understanding Indian Nose
Indian Nose is located on the northwest corner of Lake Atitlan in Guatemala. Most of the confusion regarding the hike is who has jurisdiction over the summit. The mountain divides the towns of San Juan La Laguna and Santa Clara La Laguna. This leads to ugly situations with locals from Santa Clara La Laguna who demand payment for access when those hiking all the way up have already paid San Juan La Laguna Q30.
Officially, there is no entrance fee when hiking to Indian Nose from Santa Clara La Laguna, but these banditos are still left to operate each day. Those hiking all the way up Indian Nose rightly are annoyed that they have to pay twice even if they plan on hiking the same way back down. The Santa Clara La Laguna bandits don't provide a receipt, are threatening (sometimes to the point of displaying weapons), have no fixed price for clarity, and give nothing back to the community.
Everyone knows about them so it is no secret. I wouldn't be surprised if the tour operators encourage this behavior to secure business since hiking there is so easy and quick on your own. More on this later.
Quick Synopsis of a Tour
Before we get into how easy it is to visit Indian Nose for a sunrise hike without a tour, let's tell you what you could expect when you purchase a tour. Prices in San Pedro La Laguna range from Q80-Q150, and the difference among the numerous operators is quality of transportation. Cheaper tours will take the 'chicken' bus, while more expensive companies have a private shuttle. All will provide a hot beverage and snacks on the mountain.
Groups meet at a predetermined location at 3:45 am, and you take either the 'chicken' bus or shuttle to the start of the hike in Santa Clara La Laguna. You walk on flat ground for 10 minutes to the 'neck' of Indian Nose, before climbing to the vantage point for sunrise and a light breakfast. Depending on your tour company you either stop there, or can climb all the way to the peak on the 'nose'. Once the sun rises, you start your return hike and are back in San Pedro La Laguna by 8 am.
DIY Travel HQ's Self-Guided Tour
What if we told you, you could do the same tour without a guide for Q10-20? The price range depends on if the bus driver's assistant is a bandito as well, and charges you Q10 despite officially being Q5 for the 'chicken' bus from San Pedro La Laguna to Santa Clara La Laguna. Better yet, DIY Travel HQ can show you an even better way to hike Indian Nose for sunrise for a max of Q10! Here's how!
How to Get to Santa Clara La Laguna from San Pedro La Laguna
'Chicken' buses run every 30 minutes to Santa Clara La Laguna from San Pedro La Laguna, and start at 3 am. They originate in front of the church near the market. The latest bus to catch to see first light is at 4 am. First light is usually half an hour before sunrise so you will want to check these times online in advance. Budget an hour for the bus ride, and 30 minutes to get to a lookout. Sunrise for us was at 5:53 am, and we arrived at the lookout around 5:20 am, which was perfect.
How to Find the Path's Starting Point
Ask the bus driver's assistant to let you off at la Nariz del Indio in Santa Cruz La Laguna. With any luck, you will have people taking a tour on board, and you can follow them. During the slow season, plan on a backup since no one is around to ask at 5 in the morning. We returned for a daytime picture before continuing down the mountain so you have an idea what to look for. We also marked the approximate location on Maps.me since the app does not have the trail marked from Santa Clara La Laguna.
Hike to Indian Nose
Remember to bring a flashlight or head lamp for the hike. The trail is very straightforward once you start, and is mostly level until the neck of Indian Nose. The start of the climb is on your right before the trail starts to descend. The lower lookouts are better for pictures of the volcanos, while the peak is good for 360 degree views. This is where our ascent ends, and our experience with the bandito begins.
Santa Clara La Laguna Banditos
I reiterate, there is no entrance fee to climb Indian Nose from Santa Clara La Laguna. However, there is a father/son combination, and sometimes friends, that take advantage of hikers without tours. They demand anywhere from Q15 to Q100 per person, and usually assault you once at the top. They then block your path to return until you pay.
If you refuse, they call in reinforcements on other lookouts. Do not expect large groups or tour groups to help you. As you can imagine, most people pay something to ease the situation. These horror stories online are probably the driving force behind people choosing to take a tour.
We got lucky as the bandito was ahead of us and blocked us from entering without paying. We much prefer that than to be confronted after the fact. Happy with the views from our 'neck' lookout, we decided to hang out there and watch the sunrise.
If you decide to still climb to the top, know that you are supporting the continuation of this exhortation. That being said, we understand you are only there once so make your own choice. The questions that still remain unanswered for us are, was this the actual bandito, how much did he want, and would you have to pay again to someone else further on? We didn't feel the hassle was worth the reward.
Here is what we have gathered from our experience and reading reviews online. You are generally safe from the banditos any point lower than the 'neck' of Indian nose. Whether you choose to hike for sunrise or during the day this rule should apply. Since most people only visit for sunrise, our bandito returned once the sun came up. We saw him on the path after taking a picture of the path origin. If you climb Indian Nose during the day, there may be no one at the top. Try at your own risk.
We also noticed that at least one tour guide seemed to encourage this behavior. We were waiting for our GPS to activate to verify the path, and saw him notify the sleeping bandito that two hikers without a tour have arrived. That is why we feel tour companies are colluding with the banditos.
That being said, we never felt that Indian Nose was unsafe. No reviews on TripAdvisor mentioned the taking of phones or cameras, but only paying an entrance fee. This leads us to believe that the tales of real banditos may actually be just these opportunists. Regardless, back up your pictures before hiking and leave all unnecessary valuables at your hotel.
If you decide to climb to Indian Nose's peak, prepare your money ahead of time that you are willing to pay the banditos as a last resort. Whatever the amount, do not alter your story. If you have more money, consider sticking it in your shoe for safe keeping. We would recommend offering no more than Q25 per person as a bribe to resolve any unpleasant situation.
Hiking Down Indian Nose Without a Tour
Once the sun comes up, the glare on the water and in the sky prevent any decent pictures from being taken so you can either return to catch a 'chicken' bus back to San Pedro La Laguna, or walk down the mountain. We opted to walk down, and enjoy the viewpoints of several volcanos and Lake Atitlan towns.
There are several clear vantage points of Lake Atitlan and of Indian Nose from the trail. The trail is very easy to follow if you always take the most well-worn path. There is a shelter slightly lower than the 'neck' that offers nice views of Lake Atitlan's west coast. The trails near San Juan La Laguna are marked on Maps.me if you want guidance, but really aren't needed.
Towards the bottom is a lookout with a cross that lets you know you are near the end. Visit the site before deciding if you want the easy path that requires paying Q30, or the more challenging but free exit. Of course we chose the free exit.
How to Avoid the Q30 San Juan La Laguna Entrance/Exit Fee
We know some people feel that you should reward the town that is trying to do things correctly, and maintaining the trails. Our take is this situation exists, because they have not reached a solution with Santa Clara La Laguna for splitting proceeds. If given the choice, I prefer not to reward a municipality that charges an entrance fee and openly allows exhortation to occur on their trails.
Anyhow, if you want to avoid the Q30 fee that San Juan La Laguna charges, then walk back from the cross until you pass a 10 meter long corn field on your right. The official path goes west, when you need to go east towards Lake Atitlan. This is not an easy descent since the soil is loose, and you will slide a bit. Take caution.
Follow this down until you reach the 3 meter high rock steps that lead down to the road.
Follow the road to the right, and make a left past the gas station to get to San Juan La Laguna proper. The official trail would be on your right across from the gas station. You can then walk (2 km, 30 minutes) back to San Pedro La Laguna or hire a tuk-tuk for Q5 per person.
Find out what to do after the hike in our post San Juan La Laguna: Indian Nose Base Village.
We hope this post has helped answer some of the questions regarding hiking Indian Nose for sunrise without a tour. This is a must do when visiting Lake Atitlan, Guatemala. Combining an easy sunrise with an awesome view, a hike down a mountain, and a visit to San Juan La Laguna is a great way to start the day. Make sure the weather looks good before visiting, or else all you will see are clouds. A good local forecast is Mountain Forecast.
In a Nutshell
Transportation and Time: Catch a 'chicken' bus between 3-4 am from the central church in San Pedro La Laguna. Cost is Q5, but you may have to pay Q10. You either need to arrive before sunrise or later in the day for nice pictures.
Finding the Trail: The trail is very easy to follow once you start. See above for the approximate starting point in Santa Clara La Laguna to mark the location on your smartphone's map. The official and unofficial trails in San Juan La Laguna are centered on the gas station.
Bandits: We feel the only bandits are the Santa Clara La Laguna locals that want unofficial payment for visiting Indian Nose. They tend not to bother you from the 'neck' down. Stick to 'how much' cash you have to give them if you need to ease the situation, and hide the rest somewhere else.
Total Costs: If you are lucky, you can do this self-guided tour for Q5. We paid Q10 for our bus ride, and that was it. You might also have to pay the bandits, the San Juan La Laguna entrance fee or 'chicken' bus back from Santa Clara La Laguna, and an optional tuk-tuk back to San Pedro La Laguna.
***The Final Word – You can't ask for an easier experience to see a beautiful sunrise with a surreal backdrop.***
Did you have any experience with the banditos? Make sure to tell us about it in the comments.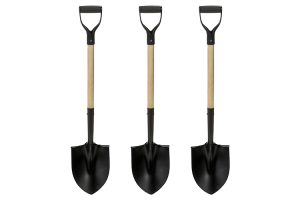 Accessible DIY travel to more distant locations via multiple connections or longer forms of local transport
Visited in September 2016