Here's why we decided the MUST DO site of Wae Rebo was a MUSTN'T DO… with DIY tips for those who absolutely MUST.
Wae Rebo is a traditional Manggaraian village of circular, cone-shaped buildings with thatched roofs.
From Ruteng, there's an early morning (10am?) bemo to Denge, the base town for Wae Rebo. It takes 3-4hrs. From Denge, you hike uphill 2 hours/9kms to reach Wae Rebo.
The entrance fee to Wae Rebo is 200,000 IDR or 350,000 IDR to stay overnight with basic meals & beds.
There are also fees for any miscellaneous activities, ceremonies or performances – all of which many tourists are happy to part with.
Wae Rebo is one of the icons of Flores and undoubtedly, it looks stunningly picturesque in photographs. But we were concerned at the authenticity of a village that charges 200,000 IDR – 350,000 IDR to visit. Also, the timing & lack of accessibility were against us.
However we did some research, & from maps, it looks like there's a viewpoint ¾ of the way towards the official village entrance.
DIY travellers could hike up to this point, take in the views & hike back down – the best photographs of Wae Rebo are always from above, so you could potentially get an amazing view of the village, all the while completely avoiding all fees & mass-tourism pandemonium:
From memory, there's only a 6am bus to Ruteng (no other destinations) but there are a few homestays to stay overnight in Denge.
*** Another option is hiring a motorbike from Ruteng to Denge/Wae Rebo ***
Once back in Ruteng, you may be able to catch a bemo onward to Bajawa but local transport on Flores is very limited & the one or two bemos a day may be long gone before noon.
Otherwise, there are private travel cars that can take you to Bajawa or your next destination.
If you choose to visit Wae Rebo, here's how to do it from Labuan Bajo & Ruteng:
DAY 1 (see Labuan Bajo to Ruteng via the Lingko Spiderwebs): 
7am Labuan Bajo–Ruteng (stopping at Cancar): 50,000 IDR local bus, 6 hours
Stopover in Cancar: 10,000 IDR bemo to/from Ruteng
Overnight in Ruteng
DAY 2:
10am bemo to Denge, 3-4 hours
Hike up & down to the Wae Rebo viewpoint, overnight in Denge
DAY 3:
6am bemo to Ruteng
Ruteng–Bajawa: bemo 40,000 IDR; 70,000 IDR private travel car, 3 hours
*** The Final Word: Visit other traditional villages in Flores or Timor instead ***
Have you visited Wae Rebo? Was it worth it?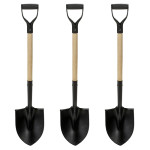 Accessible DIY travel to more distant locations via multiple connections or longer forms of public transport
Feature images is courtesy of Amazing Indonesia
Group image is courtesy of Mark Lockitt
Visited in October 2015