El Mirador is a lost Mayan city in the jungles of Peten, Guatemala. Visiting is a highlight for many, but should you go, and can you do it without a tour? Find out inside.
When to Hike El Mirador
The best months to hike El Mirador are December to April when the weather is drier. Venturing to the ruins during the rainy season is possible, but the trails become swampy. Combine wet soil with groups of people and mules for an unpleasant walking experience. You may have to walk through mud up to your knees. There are also more mosquitoes since you are in a wet jungle environment.
El Mirador 5 Day Hike
Here is the itinerary for the 5 day hike to El Mirador.
Day 1: Santa Elena to Carmelita via bus at 5 am (Q50, 4 hours), and then onward to Tintal (17 km, 5 hours) by foot.
Day 2: Tintal to El Mirador (23 km, 6 hours); Watching sunset from El Tigre Pyramid
Day 3: El Mirador
Day 4: El Mirador to Tintal return
Day 5: Tintal to Carmelita, and then bus to Santa Elena at 1 pm
El Mirador 6 Day Hike
Here is the itinerary for the 6 day hike to El Mirador and Nakbe ruins. This is a great option for those that don't want to return the same way.
Day 1: Santa Elena to Carmelita via bus at 5 am (Q50, 4 hours), and then onward to Tintal (17 km, 5 hours) by foot.
Day 2: Tintal to El Mirador (23 km, 6 hours); Watching sunset from El Tigre Pyramid
Day 3: El Mirador
Day 4: El Mirador to Nakbe (14 km, 4.5 hours)
Day 5: Nakbe to La Florida (32 km, 8 hours)
Day 6: La Florida to Carmelita (11 km, 3 hours), and then bus to Santa Elena at 1 pm
Hike to El Mirador Highlights
The obvious reason to hike to El Mirador is for La Danta and the surrounding ruins. La Danta is the largest temple in the world, and buried deep within the jungle of Peten, Guatemala. The highlight for most people is climbing up this remote pyramid, and also the hike to get there. Along the way you visit the Tintal ruins, and Nakbe and La Florida ruins as well if you do the 6 day hike.
Wildlife is rare during the dry season, but becomes more active in the wet season. Although you may see jaguar paw prints, don't expect to see them directly. More common animals seen along the trail are howler and spider monkeys.
How to Hike to El Mirador
There are three options to consider when choosing whether or not to hike to El Mirador. You can book a tour in Flores (Q1750 and up), arrange a guide and equipment in Carmelita (Q1500 and up), or hike independently. The easiest and quickest way is to purchase a tour in Flores, but it is cheaper to arrange it in Carmelita. The downside is it takes at least a day for your guide in Carmelita to prepare for the hike. You can find information about this online and in the TripAdvisor reviews.
How to Hike to El Mirador Without a Tour
This article is about how you can hike to El Mirador without a tour, and the possible problems that may arise.
***Disclaimer – We did not hike to El Mirador, but only planned how we would hike there without a tour.***
Planning for the Hike to El Mirador
Most backpackers traveling Central America do not travel with camping gear since accommodation is cheap, and there aren't many safe opportunities. We happened to have one that we bought for our week stay on Glover's Island in Belize. Having, or renting a tent is a minimum. Peten is hot so sleeping bags are not required. Sleeping mats are nice, but not essential if you want to cut down on space or weight.
Water
Water may be the heaviest item that you bring, but also the most important in the hot jungle climate. Recommended water intake is 3 liters/day per person. You can cut that in half for a short period of time, and try to make sure you are well hydrated before you leave. That means no binge drinking the night before! 🙂
Your best bet is to have water purification tablets, or a water filtration bottle like LifeStraw. You can get water at El Mirador (Q10 per bucket) at the very least. There should be a source of water near all the camping spots and ruins as the Mayans wouldn't build a city without it.
Food
Traditionally, we have a portable cooking set when we go for extended hikes. We no longer travel with that so pasta dishes aren't an option. Instead, we planned on making sandwiches the entire way. Our staples would have been PB&J, tuna sandwiches (make sure the can has an easy peel top), and biscuits or crackers. Figure on ½ a loaf of bread per day. Canned tuna usually makes two solid sandwiches.
Sandwiches aren't the most appealing, but they do cut down on weight. Try to avoid any canned food with a lot of water inside. Try salami or nuts for a protein boost. Bananas are a great first day fruit to get you going.
Clothing
This should be a given, but you must wear shoes. Waterproof hiking shoes would be ideal during the wet season. Besides stubbing a toe, or spraining an ankle, there are snakes that you need to watch out for. It is better they bite your shoe than you.
Try to minimize your clothes to keep your backpack light. Fresh socks and underwear are the two most important items. Otherwise, I would bring a hiking set of clothes, and another for sleeping. That's it. It's also a good idea to have a waterproof jacket, or emergency poncho.
Other Essentials
Other things you will need for the hike are toilet paper, head torch with spare batteries, and bug spray.
Personal Belongings and Money
It goes without saying, leave everything in Flores that you do not need for the hike. Negotiate this with the hotel you are staying at. Bring as few valuables as possible on the hike just in case.
The minimum amount you will need is Q100, but plan on bringing Q400 to cover any unknowns. The breakdown would be:
Q50 x 2 for transportation for Q100
Q5 x 2 for Flores to Santa Elena tuk-tuk, or you can walk
Q100 for possible El Mirador entrance fee. This is usually included in tour prices so little information is available online. The only price we found was Q60, but no one may ask for it either.
Q100 for emergency accommodation in Carmelita if you miss the bus. Old prices we found were Q35 for a dorm, and Q45/person for a room.
Q90 for unfiltered water at El Mirador, food in Carmelita upon return, or other unforeseen expenses.
Getting to and From Carmelita
Transportation runs from either the main bus station or market in Santa Elena at 5 am, and 1 pm. Verify the location the day before as staff at the bus station said there, but online says at the market. Return times are the same in the opposite direction. The cost is Q50 each way.
Finding the Trail to El Mirador
All you need to hike to El Mirador without a tour is the app Maps.me on your smartphone, and battery power. The application shows all the trails for the 5 day or 6 day hikes. The main trails from Carmelita to El Mirador will be easy to follow once you find them. Turn your phone off to save battery for any unseen issues.
Possible Problems and How to Avoid Them
Without having hiked to El Mirador ourselves, it is impossible to know for sure all the issues that may arise. Here were our concerns.
Will we be able to hike without a Cooperative guide?
This is the big question mark for hiking to El Mirador without a tour. We have read reviews that some people were turned back with a local guide. We aren't sure if they would also refuse entrance to hikers without any guide. We figure it is better not to find out, and try a different approach from the start.
Our plan was to do the 6 day hike in reverse, and start with La Florida and Nakbe ruins. We would ask to be let off the bus before we arrived in Carmelita, and start the hike there. The less people know you are in town, the better. They wouldn't have time to form a picket line to stop you.
How will we find the trail to El Mirador?
By starting the hike in reverse you are tackling the less worn trail first. This is when you still have battery power left for sure to check progress against Maps.me. Once you get to El Mirador, the wide path with mule footing potholes will be easy enough to follow.
Is it safe to hike to El Mirador without a tour?
We have not read any stories regarding personal attacks on the trail. Bring as little with you as possible just in case. Since the border with Mexico is nearby, there may be drug or people trafficking. Our thoughts were that the bandits associated with this profitable line of work will not want attention drawn to this region of Guatemala, and leave you alone.
Are there any dangerous animals we need to worry about?
Yes. There are jaguars, and snakes. In reality, you will probably not see either. If you do spot a snake, keep your distance.
Why we Chose NOT to Hike to El Mirador
Before finalizing our plans for El Mirador, we visited Tikal. Despite high reviews we found it to be underwhelming after spending 4 months visiting ruins in Mexico. Tikal is massive, but it isn't as restored as we were expecting. We also know that El Mirador is even rawer. Therefore, we decided the investment of time and work wasn't worth it for us. We plan to follow through with our plan in the future when more of the site is restored.
When we were researching hiking to El Mirador, we didn't come across any information regarding hiking to El Mirador without a tour. Despite not visiting ourselves, we felt this would be a useful guide to get started for anyone attempting to do so in the future. Please let us know how it goes, and any information that may not be correct.
In a Nutshell – Hiking to El Mirador Without a Tour Essentials
Things to Bring:
tent
at least 3 liters of water assuming you have purification tablets or water filtration bottle
prepared food for 5 or 6 days, and knife for spreads
change of socks, underwear, shoes, and a set of clothes
Q400
toilet paper
head torch with spare batteries
Transportation:
Bus from Santa Elena to Carmelita (Q50 at 5 am and 1 pm). Same return times.
Trail:
Locate the trail on Maps.me, and research the attractions ahead of time to save phone battery.
***The Final Word – We weren't sure the reward justified the work so we decided to postpone our visit.***
Did you visit El Mirador, and what were your thoughts of the hike?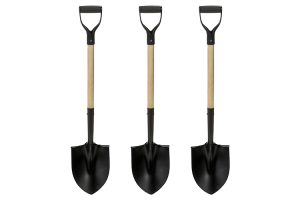 Accessible DIY travel to more distant locations via multiple connections or longer forms of local transport
Planning a Visit in the Future