The Rock, officially called El Penon de Guatape, is only part 1 of this amazing day trip from Medellin in Columbia.
After coming down the rock, head over to the waiting tricycle moto-taxi's and negotiate a ride to Guatape Town.
Here, another kind of wonderland awaits…
I never imagined a place like this could exist, in reality, outside of cartoons.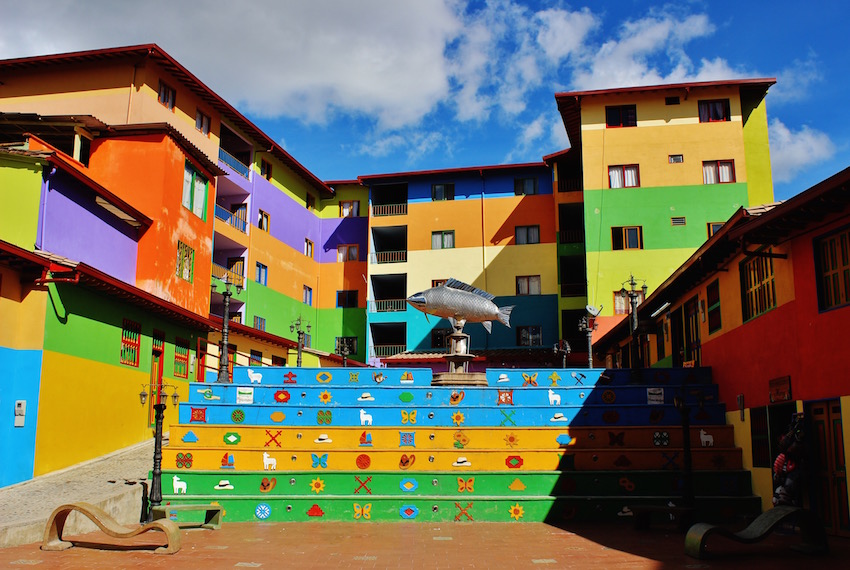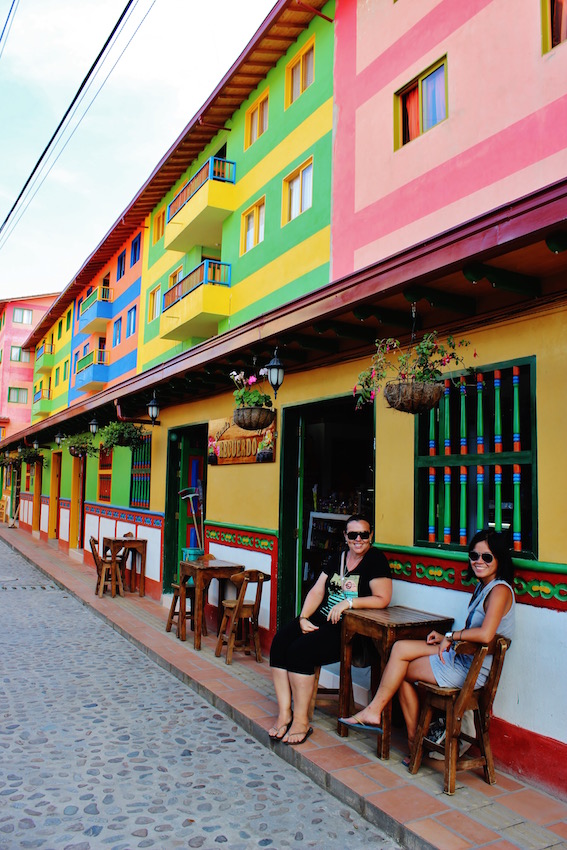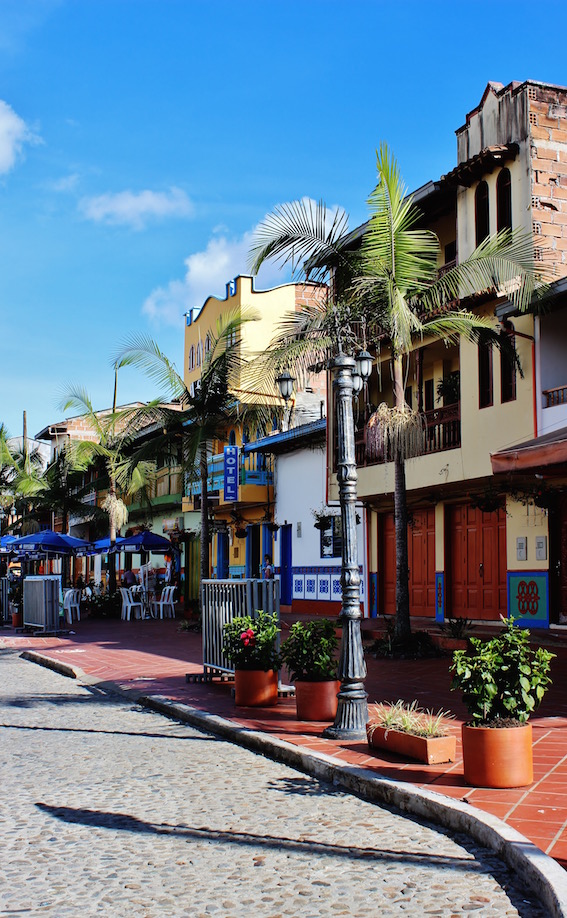 Before the hydro-electric dam was constructed in the late 1960's, Guatape was a predominately farming town that relied on livestock, agriculture and mining.
In its unique architecture and design, it's heritage remains ever-present and Guatape is still the gathering place for the small farms of the area.
Every building is painted in bright colour blocks, with tiles along the lower walls featuring painted scenes of village life or cultural images… or pink panther…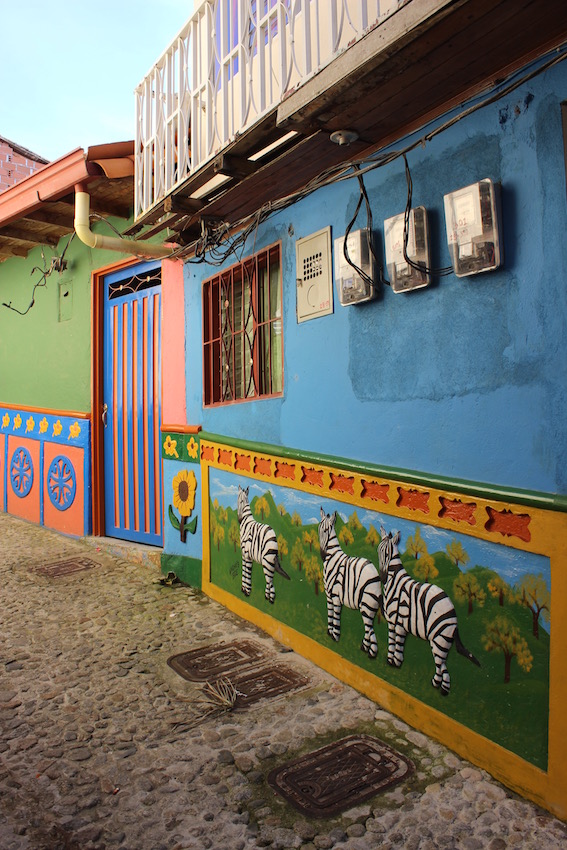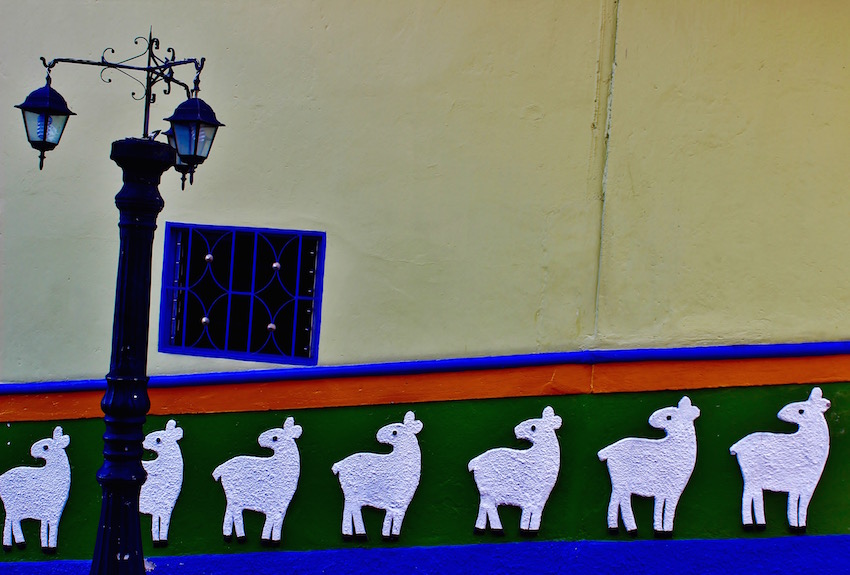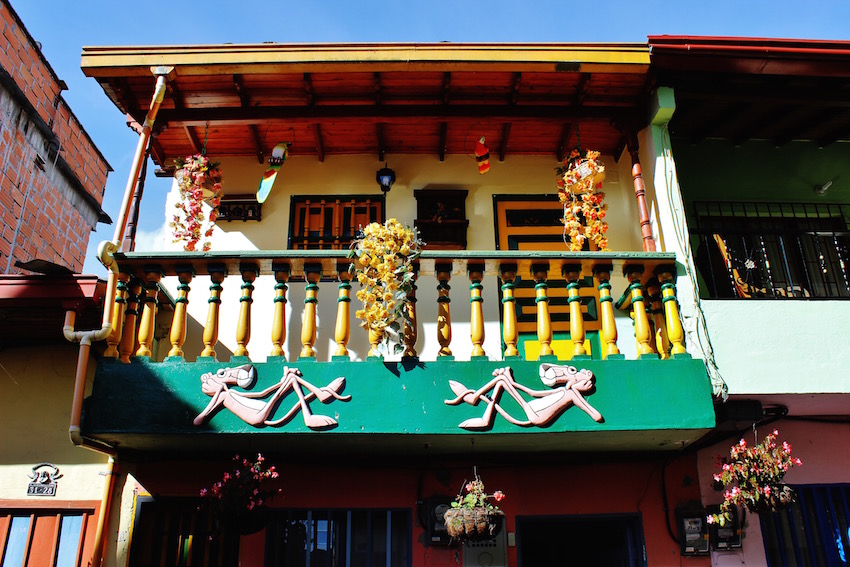 Iglesia de Nuestra Senora del Carmen: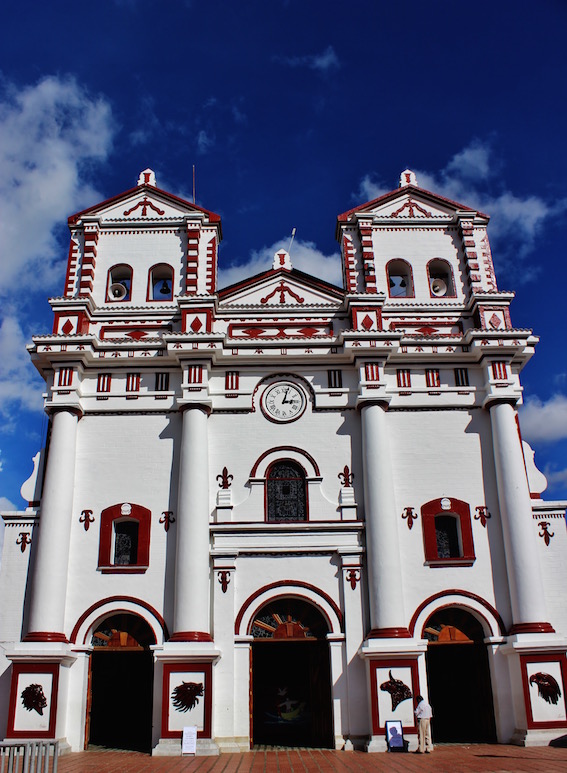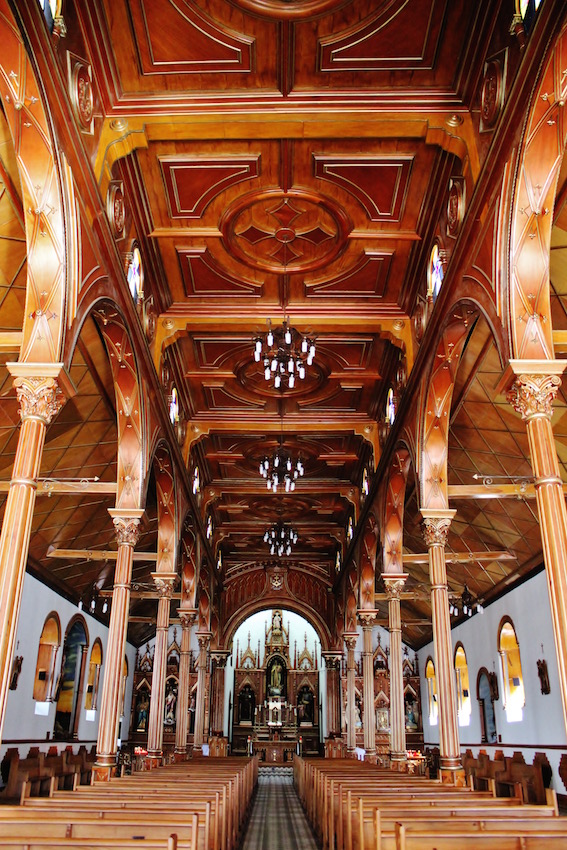 Disneyland has a Latino rival when it comes to the Happiest Place on Earth. Rather than a manufactured site of rollercoaster and rides, characters and costumes, in Guatape there is a neighbourhood brimming with art & history, real people & stories – with bursts of colour and surprise, it is impossible not to feel genuine, childlike joy & delight around every corner of this proud, quaint little town.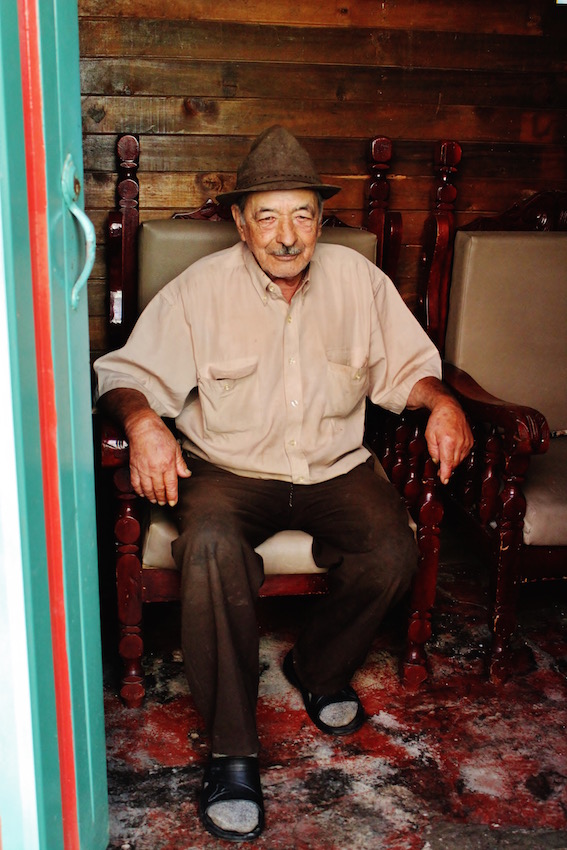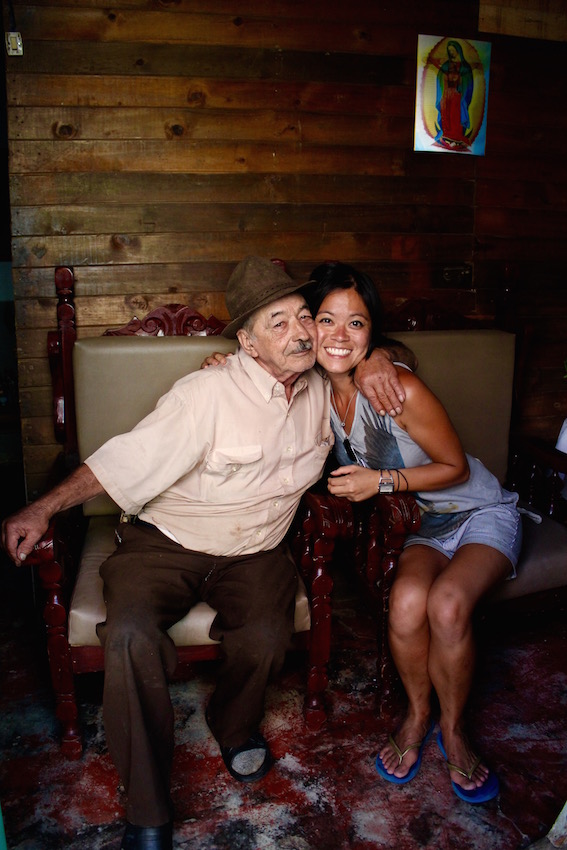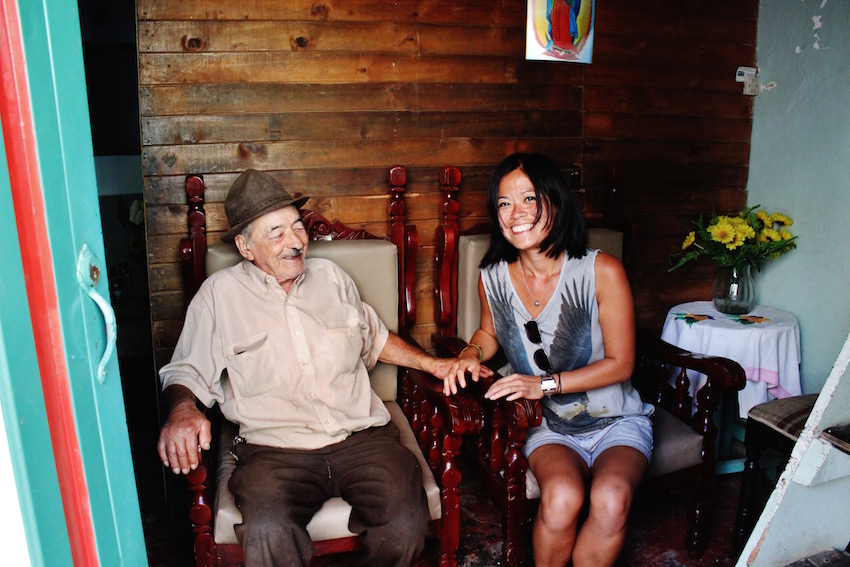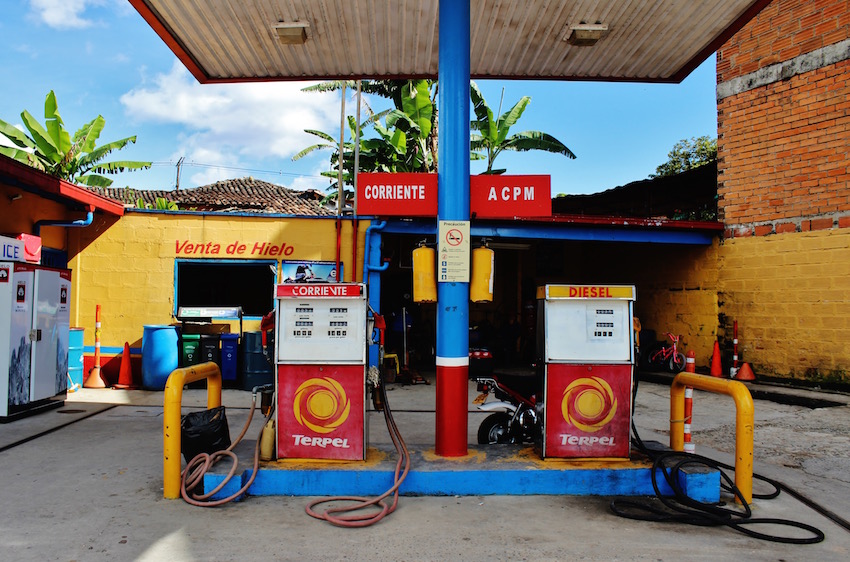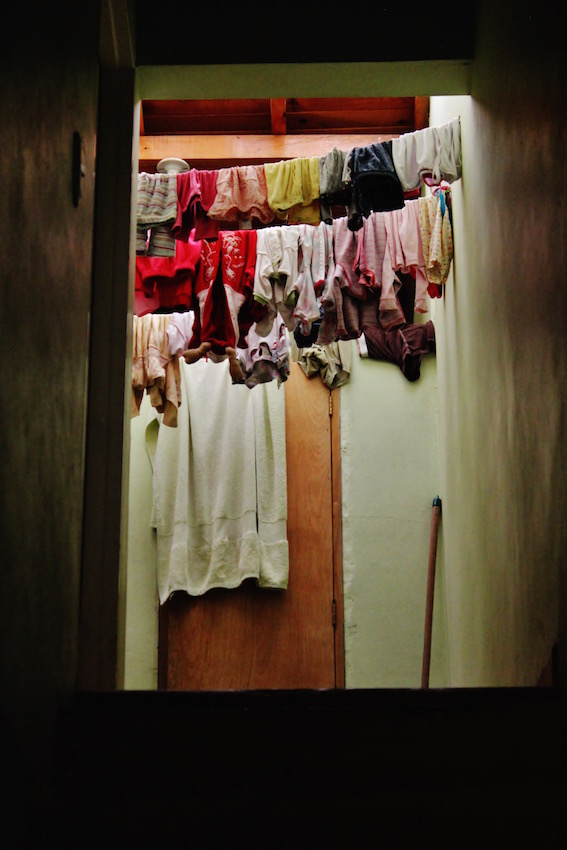 How to get there:
From Medellin, take a metro to Caribe station, which is connected directly to Terminal del Norte – metro ticket is 2,000 COP (US$0.65). Two bus companies travel to Guatape: Sotrasanvicente & Sotrapenol, average fare is 12,000 COP ($3.85) & the trip takes around 1.5hrs. Tell the driver to drop you off at La Piedra. The stop is a short walk from the entrance.
Tricycle moto-taxi from La Piedra to Guatape Town: 1000 COP ($0.35)
Entrance fee for La Piedra: 12,000 COP ($3.85)
Total cost (transport & fees): 41,000 COP ($13.20)
See Part 1 of this amazing day trip from Medellin: 659 Steps Up The Rock of Guatape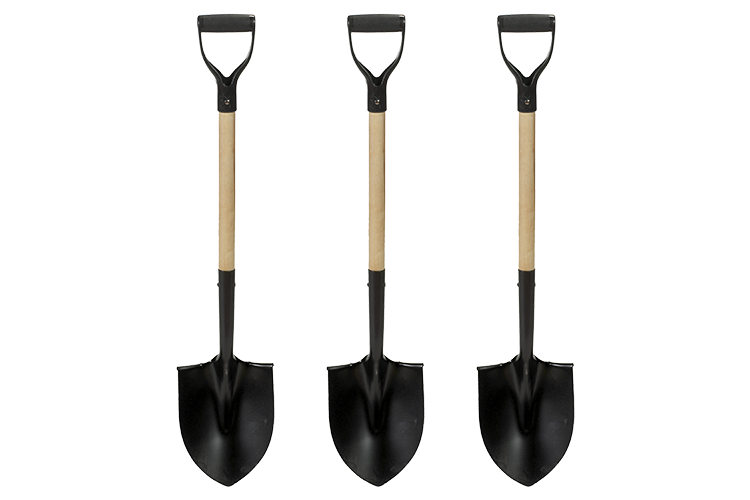 Accessible DIY travel to more distant locations via multiple connections or longer forms of public transport
22 October 2015