Join us on a virtual tour of the Gran Cenote near Tulum – see photos, find out prices & decide for yourself if it's worth a visit!
The name says it all – the Gran Cenote is indeed a big, beautiful sinkhole, that's part of a system of underground rivers in the Yucatan.
It measures 202 m in diameter & is a nice place to spend a couple of hours cooling down from the Tulum heat.
The Gran Cenote is located 5km from Tulum Village & 7km from Tulum Ruins – you can choose to walk, hitchhike or take a taxi, more information below.
What's it like at the Gran Cenote?
As you enter, you'll pass through some nice gardens. Take a rinse at the open shower space before entering the cenote.
There are also toilets, changing rooms, free water refills & plenty of grassy spots to relax or have a picnic on the grounds.
Take in the view of the whole sinkhole before going down the wooden stairs.
Straight ahead is a rental station where you can hire snorkel masks, fins, life jackets & lockers.
Start at the left of the stairs to ease yourself into the cenote experience at the turtle pond!
Dip your toes into the cold water & watch the little creatures swim by.
Now it's time to enter the cenote for real! You can climb slowly down via a lader or dive straight in – did I say that the water is cold?!
I found it super chilly!
A short swim will take you into a large cave that goes back more than 15 meters in complete darkness. Swim to the left if you want to explore some of the stalactites underwater. I did a little but the dark made it a bit spooky for me!
Lie on your back & look up at the bats & swallows on the roof. Dip your head underwater & swim alongside fish in the dark.
You emerge from the cave into light on the other side. The water is shallower here & the space is more cramped, but you can still swim around a small rocky island.
Swim back through the limestone cave & take a break back on land.
Then make your way over to the other side of the cenote. This section isn't as deep & the clear water in the sunlight makes it awesome for snorkeling.
You can explore columns of stalagmites & stalactites, along with twisting vines & roots connected to the trees above. There are schools of fish scattered around which fun & cool to swim with.
If you free dive, you'll love the Gran Cenote even more!
Is the Gran Cenote Worth it?
You can enjoy the Gran Cenote by simply swimming & floating but it's better to have a snorkel mask so you can also explore underwater too. Scuba-diving trips are also available.
Overall the Gran Cenote is more expensive than many other sinkholes in Mexico & it's not a very large site. But if you're not on a shoestring budget, it offers a cool & unique experience that's worth the money.
Combine the Gran Cenote with a visit to the Tulum Ruins & beach for an excellent day out!
For more information, see our posts Tulum Ruins: Travel & Temple Guide and Tulum Village, Ruins & Beach: Budget Travel Guide.
How to Get to the Gran Cenote
The Gran Cenote is located 5km from Tulum Village & 7km from Tulum Ruins – you can choose to walk & hitchhike between the 3 in 1 day, like we did.
Taxi prices are:
Gran Cenote – Tulum Village: MN$60
Gran Cenote – Tulum Ruins: MN$110
Gran Cenote – Highway near Tulum Ruins: MN$80
Renting a bicycle for the day is also a great option to get from place to place, but there may be extra hassles & costs with "parking" it.
In a Nutshell
Entrance Fee: MN$150 pesos
Rentals: snorkel masks, fins, life jackets & lockers are available to rent. You can't use your own lock.
Opening Hours: 8:00 am to 5:00 pm every day
*** The Final Word – Bring your own snorkel for the best experience of the Gran Cenote! ***
What's your favourite cenote in Mexico?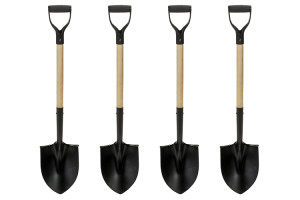 Easy DIY travel outside city centres
Visited in June 2016