El Salvador may be the smallest country in Central America but it sure has the biggest heart – from volcanoes to villages & beaches to mountains, find out what to see & do in this friendly little nation!
We spent 1 month in El Salvador, covering the country from North, South, East & West. While there aren't any outstanding sights, there are still loads of awesome places worth visiting.
Most of all we loved the friendly, honest people – we kept waiting to be ripped off but never were once, not that we knew of anyway… this is a big deal!
El Salvador, we miss your great food & pupasas but not the slowest chicken buses in the world! If you're planning a trip to Central America, don't hesitate to make tracks through this wonderful country 🙂
#1. Ahuachapan 
If you're crossing the border from Guatemala, stop for a day at Ahuachapan – its safe & clean streets are a pleasant introduction to El Salvador.
Be sure to visit the geothermal geysers at Los Ausoles, 5km from town.
#2. Ruta de Las Flores
Spend the weekend exploring the villages along the Ruta de las Flores.
Start in Ataco, a colonial town with cobblestone streets, pastel-coloured buildings & large colourful murals. Continue on to Juayua & indulge in its famous weekend food fair, before a hike & swim in the waterfalls of Los Chorros de Calera.
#3. Barra de Santiago
Get off the beaten track at Barra de Santiago, where you'll have wide sandy beaches to yourself.
Don't miss the opportunity to visit the turtle hatchery & help to release sea turtles into the ocean.
#4. Parque Nacional El Imposible
Do the impossible & camp at Parque Nacional El Imposible!
There are several hiking trails within the park, that take you pass viewpoints waterfalls, gorges, swimming holes & Maya rock carvings. If you're lucky, you'll spot some wildlife too.
#5. Santa Ana
The main sights in Santa Ana surround the central plaza, so it won't take long to visit.
But do take the time to head out to Parque Nacional Los Volcanoes for views of 3 volcanoes – you can join hikes accompanied by tourist police or simply take in the views from several miradors (viewpoints).
#6. San Salvador
From the hustle of downtown San Salvador to the mega-malls in the surrounding neighbourhoods, see the contrast between the rice & the poor in El Salvador's capital city.
Take easy daytrips to the UNESCO Joya de Ceren ruins, the boulders of Puerta del Diablo & Volcan San Salvador.
#7. El Sunzal
Hit the coast & find some of the best surfing spots in the world at El Sunzal.
Non-surfers can party in El Tunco, sunbathe on El Zonte & explore the fish market at the port town of La Libertad.
#8. Alegria
Visit the mountain town of Alegria & check out the crater lake, La Laguna de Alegria.
Smother yourself in the volcanic clay before rinsing off in the cool, medicinal waters.
#9. Perquin
Get to the heart of the Civil War in Perquin, the former headquarters of the FMLN rebel fighters.
Visit the Museo de la Revolucion, a reconstructed guerilla camp & pay your respects at the El Mozote memorial.
#10. Suchitoto
Wander the cobblestone streets of Suchitoto, the cultural capital of El Salvador – visit on the weekend when there's sure to be a food or arts festival in town.
Other highlights include dying your own clothes at an indigo workshop & the stone waterfall of Los Tercios.
Bonus: #11. La Palma
Street art fans will love the frontier town of La Palma, close to the northern border with Honduras.
From buildings to street signs, the town is covered in murals painted in the distinctly Salvadoran, Naïve style, featuring colourful, primitive images of local life.
Best of El Salvador Wrap-Up
Other popular places to visit:
We travelled around El Salvador at a leisurely pace by local transport, which was extremely slow – this same itinerary could be covered in a week with your own wheels! Highly recommended!
If you're planning to visit El Salvador within a shorter timeframe, leave us a comment & we would be happy to offer more information on which places are most worth visiting.
After all, we are DIY Travel HQ – Helping you travel longer for less 🙂
Did you enjoy reading El Salvador Travel Guide: Top 10 Places to Visit?
Pin it and help others find it too!

*** The Final Word – El Salvador is a tiny country with lots of little sights & plenty of heart, don't skip it if you're travelling in Central America ***
What did you know about El Salvador before reading this post?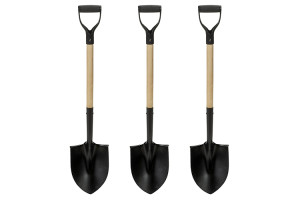 Accessible DIY travel to more distant locations via multiple connections or longer forms of transport
Visited in October 2016