World-class Cozumel diving is not cheap – we tell you where you can find a two-tank dive for US$59 but why it might turn out to be a very bad experience…
Cozumel's beautiful coral reefs were first brought to the world's attention by Jacques Costeau, a world-renowned researcher & pioneer of marine conservation.
In one of his famous documentaries from the 1960's, he proclaimed it to be one of the most incredible diving areas in the world.
Cozumel Diving: Prices
Since then, divers from across the globe have made their way to Cozumel – it's one of the top destinations on the Yucatan.
Together with the stunning coral reefs, the waters here host an abundance of marine life from loggerhead turtles to seahorses & eagle rays.
However, with this world-class reputation, Cozumel diving comes at a price.
A two-tank dive will set you back around US$90, without equipment – expect to pay an extra US$20-25 for a wetsuit, mask, fins, regulator & BCD.
But there's one place you can dive with for almost half the price…
Cozumel Diving with Hotel Agave Azul
The anomaly on the island is the dive centre at Hotel Agave Azul.
They offer a two-tank dive for just US$59, including equipment (not including wetsuit).
We here at DIY Travel HQ had a bad experience with them with many things going wrong:
Boat wouldn't start, had to wait to fix the battery
Boat had to return to the pier to fix steering wheel, wouldn't turn
Poor divemaster who didn't point anything out, moved slowly & ran out of air before us
Divemaster deserted us in the water
Joined for the 2nd dive by Discover Scuba divers, going to an unknown site with nothing to see – not Santa Rosa as promised
Boat broke down again on the way back, had to wait over an hour for another boat to tow us back to the pier
The two-tank dive ended up taking over 8.5 hours, which resulted in other delays that meant we had to spend an additional 2 nights in Cozumel.
Despite all of this, we do believe that the main dive instructor/dive master that runs the tours at Hotel Agave Azul is a genuine, good guy.
We may have just had a very unlucky day.
The first dive at Palancar Gardens was spectacular, it's a pity we had to compromise on the second dive with the Discover Scuba rookies.
So there is a cheap option for Cozumel diving but you're taking a big risk by going with Hotel Agave Azul…
Know Before You Go
Price: US$59 or MN$1062 pesos for a 2-tank dive
Dive Centre: Hotel Agave Azul
*** The Final Word – You get what you pay for with Cozumel diving… ***
Who did you dive with on Cozumel & what was it like?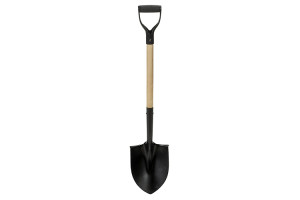 Impossible or illegal DIY travel
Visited in June 2016