Costa Rica has beautiful nature but it comes with a price – from nature walks & diving to white water rafting & zip lining, find out the best destinations & eco-adventure activities to experience Pura Vida, Pure Life!
Let's not beat around the bush – Costa Rica is not a cheap country to travel in.
Not only is food, accommodation & transport expensive for Central America but anything you want to do comes packaged as a tour.
Thankfully, the beaches are still free – for now… 
We here at DIY Travel HQ found ourselves very busy in Costa Rica but take away the zip lining, white water rafting, ATV riding, hot springs, diving, tree top climbing, canyoning, parasailing & nature walks and  it's a country with little culture or soul – harsh but true.
All travellers to the region should definitely visit but Costa Rica is best suited to those on short vacations & loose money belts, looking not for the best value but simply to have a good time. Americans do this well, which explains why there are so many of them here.
And look out for the lovebirds – Costa Rica is a popular honeymoon destination!
There are some notable places missing from this list, which we skipped due to finances, accessibility or the wrong season, such as Tortuguero.
Here are the 12 places we visited in Costa Rica, in chronological order:
#1. Playa Samara
Having crossed the border from Nicaragua, Playa Samara was a fast introduction to expensive & litter-free Costa Rica!
Book accommodation in advance on weekends – the cheapest dorms we found available were $20.00, though this dropped sharply during weekdays.
There are a lot of hip bars & cafes but expect to pay close to US prices. Budget travellers should stay at a hostel with a kitchen & shop for groceries at Pali supermarket.
Playa Samara revolves around tourism but it still manages to exude relaxed, holiday vibes.
The main street leads to a long, wide sandy beach lined with palm trees. The sea is calm so it's a popular place to learn to surf.
We walked over to Playa Carillo (you can also take a local bus) but it's nothing special, just quieter.
Be sure you're on the beach at Playa Samara for sunset – it can be quite a show!
* We recommend staying at Kiban's Surf Hostel
#2. Playas del Coco
Playas del Coco is an old person's version of Cancun in Costa Rica, with lots of happy hours & American food.
It's not only a destination for seniors but for couples & families too, both foreign & local Ticos (the nickname for Costa Rican's).
Playas del Cocos is also a great place to discover the indigenous culture of Costa Rica.
We were drawn to it by the diving, which didn't disappoint. We with under the sea with Sirena's Diving & the Viator site in particular was like jumping into an aquarium.
This was one of our favourite diving locations in Central America but if you don't dive, many other beach spots in Costa Rica have more to offer.
#3. La Fortuna
La Fortuna is the eco-adventure capital of Costa Rica:
If you don't have the budget or interest in doing any of these kinds of activities, there's no reason to visit to La Fortuna.
* We recommend staying at Hotel Las Colinas
#4. Santa Elena / Monteverde
If you're planning to visit Monteverde, you'll probably be staying in Santa Elena. Both names generally refer to the same place, so what's the difference?
Well, Monteverde is the cloud forest region as a whole & Santa Elena is the name of the nearby town, where most travellers will be based.
It's a very touristy place, where more of your eco-adventure dreams can continue to come true.
Many of actitivies in La Fortuna are also offered in Monteverde, so you may want to do some research on what's out there.
We tried something different we didn't come across in La Fortuna, which was tree top climbing & canyoning – it was awesome, especially attempting the 5 different ways to climb 1 tree!
What sets Monteverde apart are the bird watching & wildlife spotting opportunities in the nearby parks: Monteverde Cloud Forest, Santa Elena Cloud Forest & Curi Cancha Nature Reserve.
We did a guided nature walk at Curi Cancha, as you can miss out on seeing many birds & animals without having a set of trained eyes next to you.
But if you want to DIY, just look out for people standing in one spot with their eyes fixed – chances are they've spotted something!
The weather is another highlight on Monteverde – most of Costa Rica is hot & humid year-round so the the cool mountain climate is a welcome relief.
* We recommend staying at Arco Iris Lodge
#5. Montezuma
The beaches of Montezuma are special as they lie at the intersection of sky, water, sand, rocks, jungle, streams & waterfalls.
It's the original hippie hangout of Costa Rica & it still retains that laid-back, good life feeling.
There aren't many free things to do in this country so be sure to hit up the Montezuma Waterfalls, where it's absolutely gratis to hike & swim – for now…
Reserva Cabo Blanco costs $12.00 to enter, where you can try your hand at spotting wildlife along the walking trails to a secret beach. It's nice but like many things in this country, overpriced.
Check the local bus schedules & try to time your visit with a trip across to Cabuya Island. The cemetery here is also only accessible at low tide.
Surfers can hang 10 at the neighbouring towns of Mal Pais & Santa Teresa.
Montezuma can be reached by ferry from Puntarenas – they depart approximately every hour. Fares cost ₡$810.00 / $1.50 & take around 1.5 hours.
* We recommend staying at Hotel Aurora
#6. San Jose
Like most Central America capital cities, San Jose not only has a bad crime reputation but little to offer for tourism.
Nevertheless, we like to tick of the capitals & actually had a relaxing time here.
There are a few decent museums, including the Jade Museum which is world-class but costs $15.00 ($5.00 for nationals) so we didn't visit.
All bus connections transfer at San Jose but other than that, there's no reason to visit.
* We recommend staying at Relax Hostel
#7. Puerto Viejo de Talamanca
Puerto Viejo is a fantastic beach destination on the Atlantic coast of Costa Rica.
There's a strong expat & travel community, so you can count on good restaurants & a lively party scene.
We stayed at Playa Cocles, with a fine beach on our doorstep, but it was 2.5km from town. Buses don't run too frequently so this spot is best suited to those who don't mind taking taxis.
There are several wildlife sanctuaries in the region including the Jaguar Sanctuary in Puerto Viejo itself and Tree of Life & Sloth Sanctuary in Cahuita.
Cahuita is 17km away & definitely worth visiting just for the excellent Cahuita National Park. The main walking trail hugs the coastline so it's incredibly scenic and you're almost guaranteed to spot monkeys low on the ground & sloths high in the trees.
Snorkeling in the national park is only allowed on a guided tour, but walk-in snorkeling can be found at Punta Uva, Arricefe & Manzanillo.
Cahuita National Park Entrance Fee: donation
* We recommend staying at Playa 506
#8. Manuel Antonio
Manuel Antonio is all about Manuel Antonio National Park, the most popular in Costa Rica. This is also the place with the best chances of spotting a sloths in the wild.
We heard mixed reviews: expensive, small & crowded. We decided not to visit it, choosing to take a nighttime guided nature walk around the park instead.
We also went parasailing on Manuel Antonio beach, which was surprisingly very picturesque & relaxing. The beach take-off was thrilling, then we just kicked back & enjoyed the birds-eye views from 150m up in the air: fascinating rock formations, changing colours & depths of the ocean and the stunning jungle coastline of the nearby national park.
Local buses are ₡250/ $0.55 per ride, anywhere along the road from Manuel Antonio town centre to the National Park.
* We recommend staying at Hotel Mono Azul
#9. Palmar Norte
We stopped in Palmar Norte to check out the Stone Spheres of Costa Rica but please don't try this at home – we make the mistakes so that you don't have to
They're just a few round balls scattered on the ground, around a playground
There's no protection or preservation in place, they are literally just part of the outdoor furniture.
Staggeringly though, these spheres are on the UNESCO World Heritage List, as the best examples of stone sculptures from the Isthmo-Columbian area.
They should belong on no itinerary or bucket list.
#10. Puerto Jimenez
Puerto Jimenez is the jumping-off point for most trips to Corcovado National Park.
If you haven't already arranged a tour or guide – which is compulsory – you won't have any shortage of options here. You should be somewhat flexible & allow at least a few days to arrange the necessary permits.
There are also hiking tours along the Osa Peninsula and kayaking & snorkeling in the Golfo Dulce, but Corcovado is the main game in town – if you're not planning on hitting up the park, you don't need to stop in Puerto Jimenez.
* We recommend staying at La Chosa del Manglar
#11. Parque Nacional Corcovado
According to National Geographic, Corcovado National Park is "the most biologically intense place on Earth in terms of biodiversity."
As mentioned, you can no longer visit independently & while you don't need to join a tour, you most certainly need to hire a guide.
You can fly or take a boat in to Corcovado but we did it the tough/scenic way – a 20km hike from Carate to Sirena Station.
We have written about our experience extensively in other posts so just click on the 2 links above for everything you need to know.
If you have any questions about Corcoado or travelling in Costa Rica, please don't hesitate to leave us a comment!
* We recommend visiting Corcovado National Park with Surcos Tours
Did you enjoy reading Costa Rica Travel Guide: Top 11 Places to Visit?! 
Pin it and help others find it too!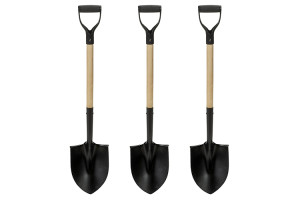 Accessible DIY travel to more distant locations via multiple connections or longer forms of transport
Visited in January 2017