Belize is a pocket-sized country – perfect for a 1 week vacation! Find out what to see & do + info about a secret desert island destination that will make you want to stay even longer!

#1. Caye Caulker
If you only visit one place in Belize, make it Caye Caulker! Caye Caulker is a tiny coral island, an hour away from Belize City by water taxi.
There's not much to see & do on the island but be sure to take a snorkeling tour out to Hol Chan Marine Reserve – swimming with nurse sharks & stingrays is an experience you'll never forget!
For more information, see our post Caye Caulker Travel Guide: Budget Island Paradise!
* We spent 2 nights in Caye Caulker
#2. Belize City
Belize City comes with a bad reputation of crime & poverty & no major sights of interest… but it's worth a quick stop if you've got a few hours to spare as you're going to/from Caye Caulker or the airport.
For more information, see our post Belize City: What to See & Do in 2 Hours.
* We visited Belize for a couple of hours after returning on the ferry fro Caye Caulker
#3. Community Baboon Sanctuary
Take a guided nature walk & hear the call of the black howler monkey at the Community Baboon Sanctuary, a unique conservation organization involving 14 landowners from the surrounding villages.
The howler monkey is the 2nd loudest animal in the world, after the lion – hearing is believing!
For more information, see our post Meet Howler Monkeys at Community Baboon Sanctuary.
* We visited the Community Baboon Sanctuary for a few hours in between Caye Caulker/Belize City & San Ignacio
#4. San Ignacio
San Ignacio is the easy-going travellers hub of Belize – it's a great base for day trips around the region.
Don't miss the Actun Tunichil Muknal cave tour, voted the #1 Sacred Cave destination by National Geographic. Xunantunich is also nearby, one of the most impressive Maya ruins in the country.
For more information, see our posts San Ignacio Budget Travel Guide & Tour Prices and How to Visit Xunantunich Ruins Without a Tour.
* We spent 3 nights in San Ignacio
#5. St Herman's Blue Hole National Park
Take a day trip to St Herman's Blue Hole National Park where you can swim in a beautiful cenote, trek through the jungle & explore a nature cave.
For more information, see our post Visit St Herman's Blue Hole National Park.
* We visited St Herman's Blue Hole National Park on our way from San Ignacio to Dangriga (where we spent 1 night)
#6. Placencia
If you enjoy the good life, stylish Placencia is the perfect holiday destination! There's great lodging, dining & shopping options & plenty of nature tours on offer. The Southern beaches aren't great for swimming so consider spoiling yourself by checking-in to a resort up north!
For more information, see our post Why Placencia is the Perfect Seaside Holiday Destination.
* We spent 1 night in Placencia
#7. Hopkins
There's no real reason to visit Hopkins unless you're taking the Sunday morning boat to Glovers Island. Chill-out, meet the local Garifuna people & stock up on your desert island supplies.
For more information, see our post Hopkins: Garifuna Culture & Glovers Island Launchpad.
* We spent 3 nights in Hopkins
#8. Glovers Atoll Resort
Glovers offers a rustic desert island experience, where you can camp or stay in cabins or bungalows on your own private island, 3 hours from the mainland.
Go snorkeling or diving, laze in hammocks & drink all the coconuts you want!
A one week package including transport ranges from US$109 for camping to $328 for accommodation in an over-water bungalow.
For more information, see our post Glovers Atoll Resort: The Full Review.
* We spent 6 nights on Glovers Island, then 1 night back in San Ignacio before crossing into Guatemala
Other Attractions in Belize
Great Blue Hole
Altan Ha ruins
Lamanai ruins
Crooked Tree Wildlife Sanctuary
Caracol ruins
Cockscomb Basin Wildlife Santuary
Punta Gorda
Did you enjoy reading Best of Belize: 7 Day Itinerary & More? 
Pin it and help others find it too!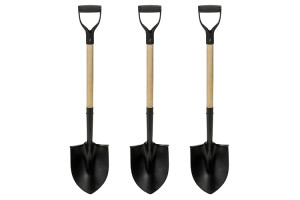 Accessible DIY travel to more distant locations via multiple connections or longer forms of public transport
Visited in July 2016