Travel by rail in Myanmar any chance you get! Share the journey with locals & enjoy the green countryside – for a short taste of what it's like, come aboard with us on the train from Bago to Yangon!
The afternoon train from Bago to Yangon departs at around 3pm & takes approximately 1.5hrs.The price is 600 kyats.
For this 78km journey, with relatively minimal stops, it is positively bullet-train like, in comparison to our previous journey through southern Myanmar – see our post Myanmar's Slowest Train: Dawei > Mawlamyine.
Once again, the ride is thoroughly pleasurable. From a window seat in the aftermath of recent rainfall, cool air rushes by, wind-blown hair over eyes contemplating the passing wet, green countryside.
Approaching Yangon, the landscapes transforms from verdant village views to a monetariy-meagre metropolitan mise-en-scene.
Riding in ordinary class (this time) bears witness to a camaraderie between passengers that characterizes so much of local travel and transport in developing countries, a reflection of the wider society as a whole.
Food and fruit are flung around freely, seats are shared, greetings are genuinely and generous granted, conversations carried without care.
To a foreigner, the ease of exchanges, physical and emotional, between strangers never fails to enlighten and energize.
For more information on Bago, see our post Snakes, Stupas, Cheroots & Buddhas in Bago! 
For more information on Yangon, see our posts Yangon Attractions: What to See & Do for Free and Downtown Yangon: Most Authentic City in Asia and Shwedagon Pagoda: World's Most Beautiful Temple.
Did you enjoy reading Bago to Yangon Train in Ordinary Class?
Pin it and help others find it too!
*** The Final Word – The Yangon to Bago train is a good taster before preparing yourself for one of Myanmar's longest rail journeys! *** 
What train journeys have you taken in Myanmar?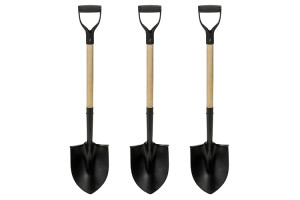 Accessible DIY travel to more distant locations via multiple connections or longer forms of public transport
Visited in June 2014