Ataco is the best base for exploring Ruta de las Flores. Other villages start to fade mid-afternoon, while Ataco's restaurant and bar scene are just getting started.
Things to See & Do in Ataco
Ataco has become the de facto place to stay for El Salvadorians when they visit the Ruta de las Flores. They know that they can visit other villages easily as day trips, and still have a pleasant town to go out in when they return. The same can't be said for the other villages.
There are no standout attractions in Ataco, but the village has a cohesive theme with religious institutions, and murals scattered around. The most popular excursion located outside of town is a 50 meter waterfall, Salto de Chacala. However you decide to spend your time, there is something for everyone in Ataco. Here is a sample of what you can expect.
Parque Central
Parque Central is the heart of Ataco, and where locals and foreigners mingle on the weekends. The park is virtually empty during the week. That gives you time to enjoy the fountain, gazebo, and surrounding restaurants in peace.
Iglesia de la Inmaculada Concepcion
The largest church in Ataco, and opposite Parque Central, is Iglesia de la Inmaculada Concepcion. The altar dome is the tallest structure in town, and the church's interior has nice wooden ceilings.
Diconte Artesanias Axul
Located on 2a Avenida Sur is Diconte Artesanias Axul, the center of arts and crafts. You can find knick-knacks, bags, and other handmade items inside. Keep an eye out for their life-size doll outside.
Mercado Central
Across from Diconte Artesanias Axul is the central market. You can find fruits, vegetables, and a handful of normal items. It is worth perusing if you want a quick snack.
Murals
Located all around the village are murals painted on the sides of buildings. This is what makes Ataco different in our opinion. The artwork adds a unique touch that shows that the residents take pride in their small village. It also breaks up what could be a monotonous walk around the town with a bit of color.
Iglesia El Calvario
Iglesia El Calvario marks the beginning of 2a Avenida Sur, and can be seen from most places in town. The doors were locked upon our visit, but the blue accented exterior is striking compared to many white-washed churches in surrounding Ruta de las Flores villages.
Mirador de la Cruz
Looming over Ataco is the Mirador de la Cruz, similar to Antigua, Guatemala. Take the stairway behind Iglesia El Calvario until you reach the top. Turn right at a parking lot on your right, and follow the narrow path lined by barbwire to the cross. The views over town aren't stupendous, but the mountains in the distance are worth the effort.
What to Eat in Ataco
There is a small food fair in Ataco on the weekends at Parque Central. For breakfast grab some fruits at the market (8 for $1 bananas), or pastries across the street at the supermarket. You can find a tasty menu del dia with coke ($2.10) at Comedor & Pupuseria Lupita on 4a Calle Poniente by 2a Avenida Sur. They also have delicious pupusas later in the evening ($0.25).
Where to Stay in Ataco
We decided to stay at Los Portones de Ataco, which is a combination of café and hotel. Rooms start at $30, and include private bathrooms with hot water, TV, comfortable bed, and strong Wi-Fi. Consider booking in advance on the weekends as locals know to stay here when visiting Ruta de las Flores.
How to Get To and From Ataco
Bus #249 regularly runs from Ahuachapan to Sonsonate and costs $0.90 the entire way. Expect to pay $0.40 to Ahuachapan, and $0.50 to Juayua. Buses stop at a small park on the outskirts of town near the Ruta de las Flores road.
Did you enjoy reading Ataco: Ruta de las Flores Base Village?
Pin it and help others find it too!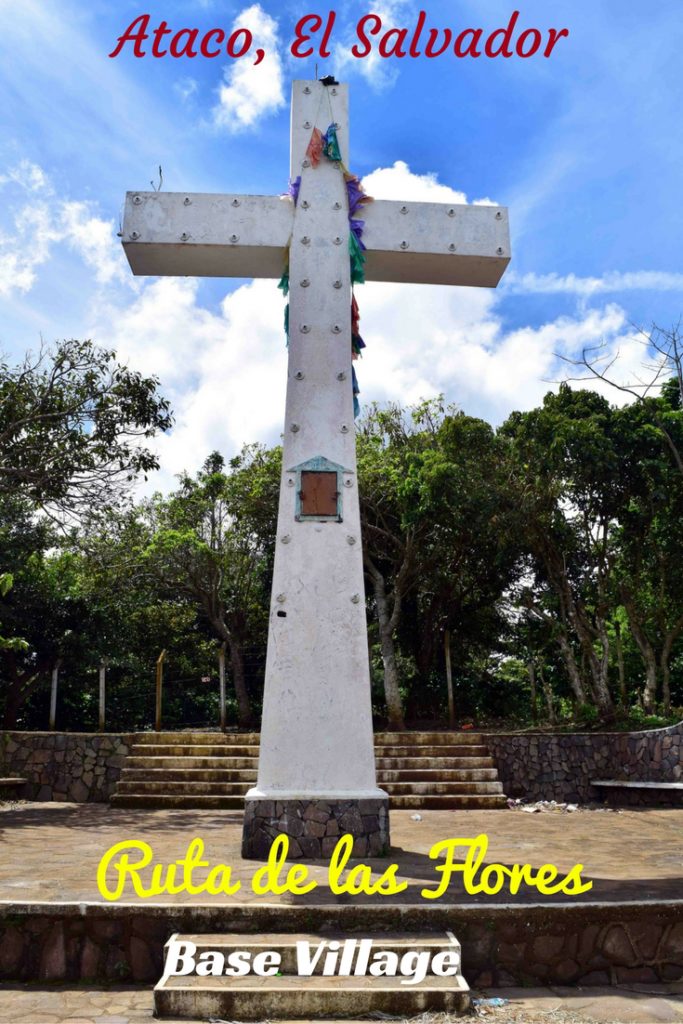 ***The Final Word – Base yourself in Ataco, and take day trips to other Ruta de las Flores villages.***
What places interest you along the Ruta de las Flores?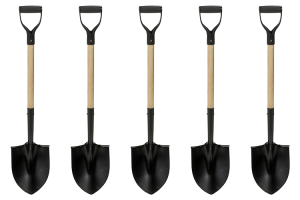 Super easy DIY travel around city centres
Visited in October 2016